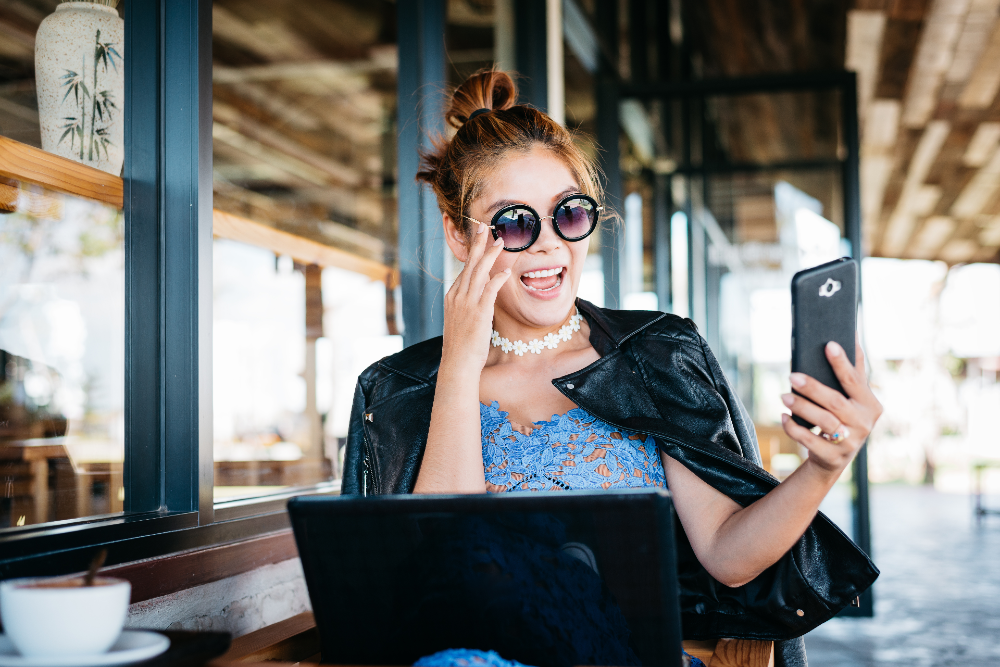 Does it make sense for you to have Story Ads on Snapchat? This is a question you have to answer before you invest in advertising.
The basis of Snapchat is to offer organic content to users who connect and engage with each other. This is a platform that allows people to create "streaks" which means these uses have engaged at least daily with each other for a period of time.
Do Your Ads Make Sense in an Organic World?
The numbers for successful social media engagement are present in Snapchat. There are nearly 200 million users active daily which means this platform has the numbers to be successful for businesses. In fact, many users engage with this application up to 25 times per day, but that doesn't mean the ads that are on Snapchat are gaining any traction with the target audience.
Choose the Right Type of Story Ads for Your Audience
There are three types of ads that you can pay for on Snapchat that could be presented to your audience. The right ad might lead to engagement and use of what you offer. Let's take a look at these three types of ads so you can have an idea of what's offered on this social media platform.
Snap Ads
You'll find three forms of Snap Ads which can be also called Story Ads which offer long-form videos for you to share with an audience. This is the most common form of advertising on this platform and it makes it easy for you to engage with an audience by showing them something they might way from your company. Other forms of Snap Ads are website traffic and app installs, but the Story Ads are what you see the most.
Lenses
A lens gives users a great way to create a background or add the location to their snap. If a customer visits your location, because you have a brick-and-motor store, you can ask them to use the lens you've created on Snapchat to showcase your store. This is a good way to get the word out to those they connect with that your store is open and a place where others might want to shop or eat.
Filters
Similar to lenses, filters offer a geographic location, but you can add a theme to give users a way to change their appearance on the screen. This is a good way to reach a wider audience and create brand awareness for the products you sell. This might be most useful for large companies with brands that are well-known household names. Filters can be a lot of fun for users on Snapchat and are often enjoyed by many.
How Do Snapchat Story Ads Compare
Currently, the use of Snapchat as a means of advertising is falling short when compared to Facebook and Google. Even though both Facebook and Google have been around much longer than Snapchat, the ads are driving revenue to companies at a much slower rate for Snapchat. Your company is sixteen times more likely to enjoy a lead from an ad on Facebook than if you place Story Ads on Snapchat.
Influencers Are Less Present on Snapchat
You might think a social media platform that's all about images, videos, and direct organic engagement would be the place influences are most active, but that's not the case. Currently, Story Ads the less active for influencer marketing than many of the other ways that companies like to use influencers. Instagram is by far the leading platform for these campaigns followed by Facebook, Twitter, Blogs, YouTube, Pinterest, and finally Snapchat.
Does Your Target Audience Use Snapchat?
One of the most important questions to ask before spending money on Story Ads is whether or not your target audience is using Snapchat. Currently, this platform is most popular among younger generations, but the use is increasing among older adults, mostly due to the ease of use and desire to connect with their younger family members. That growth in older users is small, but it is present.
Should You Spend Money on Story Ads?
This question is the one that's been burning this conversation and needs an answer. If your budget allows you to advertise on Snapchat (after investing in Facebook, Instagram, and Twitter) you can certainly advertise on Snapchat and enjoy a presence on this platform as well. It is important to ensure your commitment to this platform is reflective of your expectations via the engagement you create and receive from potential customers.
This post may contain affiliate links. Meaning a commission is given should you decide to make a purchase through these links, at no cost to you. All products shown are researched and tested to give an accurate review for you.