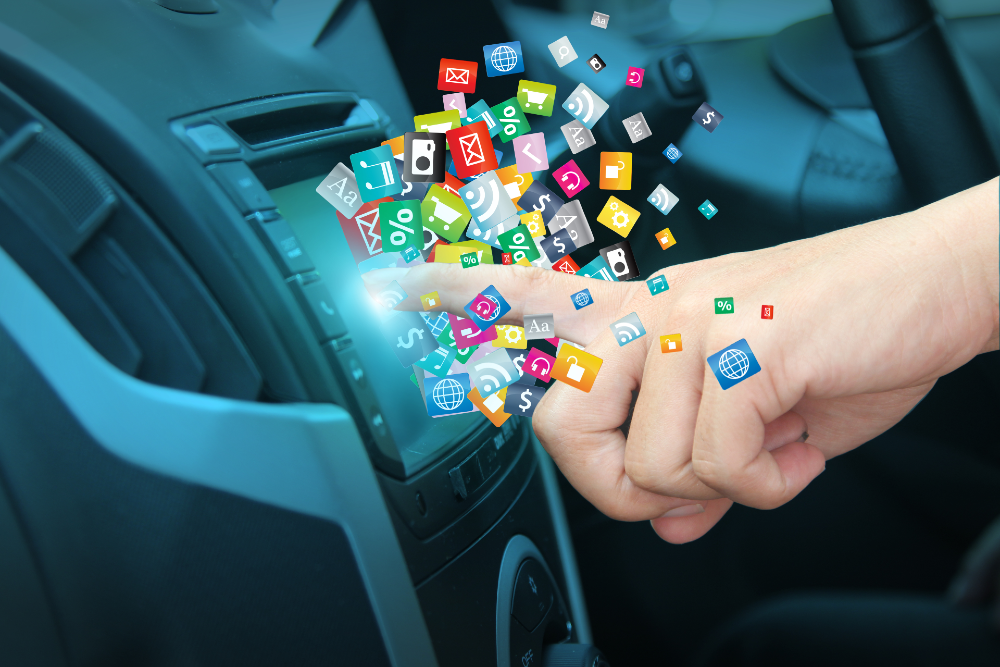 If your dealership isn't making use of automotive social media, you're not fully engaged with your customer base, leave some sales to others.
You're in the business to sell cars and need to reach your local audience in as many ways as you can. The fact that most people make use of social media, makes it important for you to be on the same platforms as your customers. Some potential customers make use of many digital touchpoints before making the decision to buy. Can you afford to not engage your customers on the platforms they use every day?
The Data Doesn't Lie
Recent studies have found that more than 78 percent of all car buyers use social media to aid in the decision. Nearly 47 percent of customers started their search on Facebook Marketplace, and Facebook continues to be the most popular platform for customers to learn about dealerships. This should give you a good starting point for your automotive social media platform.
Your Strategy Matters
As you build your social media following and engage on various platforms, it's important to understand your list of followers could be a lot like a revolving door. As customers feel the need to buy a new or used car, they will engage with dealerships on social media, but many will cut off this connection once a purchase has been made.
What this means for your strategy is to build automotive social media posts that can engage new customers, give them great information, and possibly retain current followers after the purchase with information that could be useful to them down the road. Even if you do this, you might find some followers drop off because they have bought a car, but you may retain more followers if you have pertinent posts for them to use.
The Top Three Platforms for Automotive Social Media
The top three platforms for you to spend your time and energy on when building a social strategy haven't changed in a long time. These three are still Facebook, Instagram, and Twitter. Let's look at some of the benefits of all three.
Facebook
More the two billion active users around the globe mean a huge audience. The use of Facebook Marketplace makes it easy for you to list your inventory and engage more fully with the customers in your area. This platform is easy to use and flexible, making it the top choice for your strategy.
Instagram
The pictures tell stories better than words and the use of videos and Stories makes this platform extremely useful. Instagram has over one billion active daily users and is linked directly to Facebook, which makes sharing posts between the two platforms extremely easy for you. Most of your audience will be on both of these platforms, which can easily increase your engagement level.
Twitter
With more than 62 million daily users in the US, Twitter has been credited as being the social media platform responsible for more car sales than any other. This is a great place to share links to your website and content that can bring your audience to your doorstep for a new vehicle purchase.
Four Must-Have Posts for Automotive Social Media
No matter what you post on social media, you need to have these four types of content to ensure the highest level of engagement from your potential customers. Let's take a look at what the "core four" are:
• Videos –Videos help tell the story and allow you to put your own spin on things. If your videos are engaging and entertaining, your audience is likely to enjoy them and share them with their followers as well. Videos on social generate up to 12 times the shares when compared to text posts.
• Links –Add links to content that relates to the post you've created. These links could be from your own website or they might be another company talking about the features and benefits of the model you sell. Adding links gives your audience more information to use in their search for a great vehicle.
• Images –The images you offer on social medial can give your text posts a boost in engagement. Adding several images to a post will give it even more for your audience to experience. Use the right images in the right places and enjoy the boost in shares on social media.
• Community Posts –You have a physical car dealership and are part of a community. Share posts about local events and news through your automotive social media accounts. This will help you engage the right audience and offer information to your local customers.
This post may contain affiliate links. Meaning a commission is given should you decide to make a purchase through these links, at no cost to you. All products shown are researched and tested to give an accurate review for you.