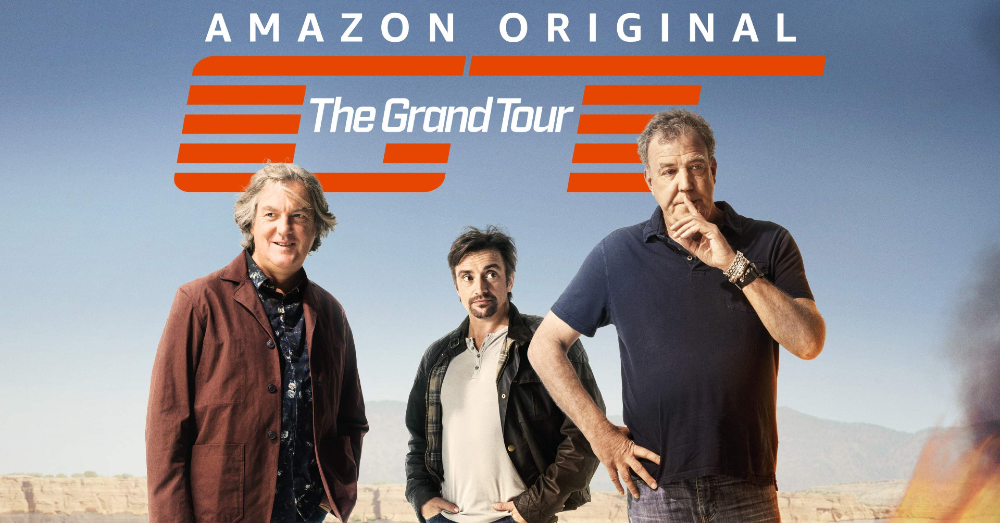 If you haven't updated your Amazon Prime membership and checked out The Grand Tour as one of the shows you enjoy on a regular basis, it's time to do so. Considering we've only recently come out of the holiday season, and you likely used Amazon Prime to take care of some of your holiday shipping needs, you probably still have your membership. With that in mind, you should take a look at this show and allow the three British gentlemen that have given us a ton of laughs over the years to continue to entertain you.
This show is starting its second season and is hosted by Jeremy Clarkson, Richard Hammond, and James May who are all car experts. If you love to laugh and want to learn about cars at the same time, this is one of the best shows on the market that you can choose. You're sure to find some irreverent humor from this trio and feel like you've found a show that brings back an older style of humor and a lot of cars that are incredible to look at and certainly appear to be a lot of fun to drive.
The Ford GT Challenge
One of the most recent challenges presented on the show was whether or not a Ford GT could make it from Manhattan to Niagara Falls before a person could use public transportation to make this same journey. It appears this challenge is more of an excuse for Clarkson to be able to drive on his own as he takes the Ford GT out for the drive leaving May and Hammond behind to deal with the challenges of public transport which includes, subways, buses, airplanes, and taxis to get to the same location.
Adding to the difficulty for the pair, Richard Hammond is on crutches during the entire ordeal after his crash in a Rimac Concept One that he drove during a hill climb in Switzerland. You'll get a few chuckles at the complete lack of compassion shown to Hammond by James May along the way, and the way that Clarkson finds a way to make the flight from New York to Buffalo more difficult, or at least more uncomfortable, for the pair that has to rely on the airline to get them where they need to go by using this transportation.
The fun of the Ford GT is obvious during the ride that Clarkson takes once he leaves the confines of New York City to allow this amazing supercar to let loose and get going on the road. This is a challenge that certainly came right out of the Top Gear playbook, which is the show the trio used to host. If you want to find out who won the race and have a bit of fun with these ornery three gents, you need to update your Amazon Prime account and have some fun with these car guys that certainly can show you how they have fun from behind the wheel.
This post may contain affiliate links. Meaning a commission is given should you decide to make a purchase through these links, at no cost to you. All products shown are researched and tested to give an accurate review for you.