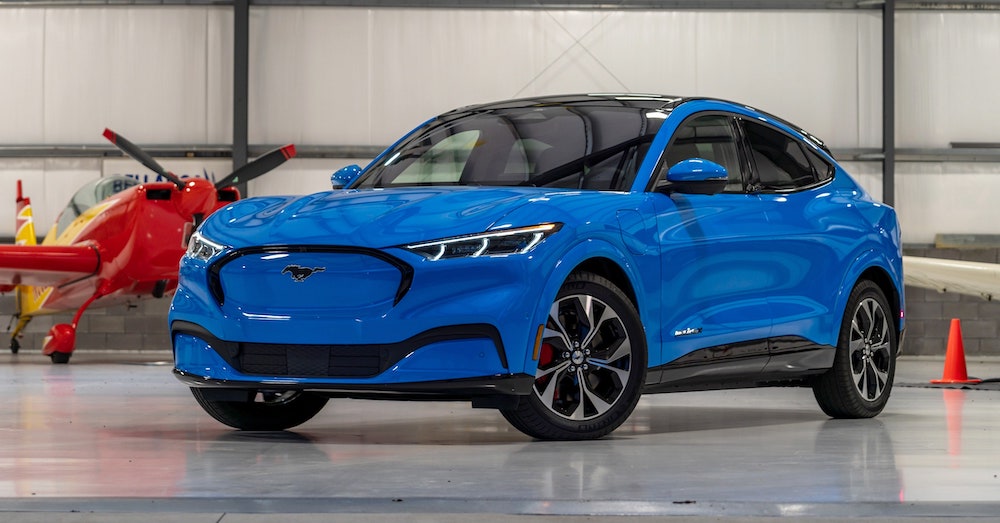 The all-new Ford Mustang Mach-E SUV made quite the splash when it hit Ford dealers across the country. There was no doubt that an electric vehicle named "Mustang" would draw some attention.
While the response has been overly positive, some Mustang enthusiasts don't like using this coveted title on anything other than a powerful performance vehicle.
This puts Ford dealers in an odd position. While this innovative machine opens the doors to new Mustang buyers, it also risks closing the door on Ford purists. There may not be a one-size-fits-all solution, but there are some things dealers can do to help make the most of this precarious situation.
Understand the Problem
You have to understand and recognize that the Mustang has a long and rich history. This iconic car was originally built as a low-to-the-ground two-door muscle car with a long hood and tons of power. The Mustang has certainly evolved since then, but the general feel has been consistent.
The new Mustang Mach-E adds a major wrench in the idea of what this car should be. There has never been a Mustang with four-doors, all-wheel-drive, the body of a crossover, and an electric powertrain.
There are some drivers out there that simply dislike the fact that the Mustang has an electric option. It doesn't matter if the newest Ford EV had the same body and styles as the original Mustang; people would complain that you can't have a muscle car without a massive gasoline engine.
Mustang Isn't Just A Car. It's a Way Of Life
One of the biggest challenges for Ford's marketing team is making the change from people identifying the Mustang as a muscle car to seeing it as a brand. In this sense, "Mustang" refers to lots of horsepowers and a ton of torque paired with modern innovation. The Mach-E fits this description with a solid 459 hop and 612 lb-ft of torque. It's also rated to provide 300 miles of driving range on a single charge and can hit 60 mph in right around three seconds. If that doesn't scream "Mustang," it's hard to say what will.
Look at Ford's Super Duty Trucks. The title "Super Duty" doesn't refer to a single model of truck. Instead, it represents the ultimate inability, towing, and toughness owned by several different Ford nameplates.
Marketing the Mustang Mach-E
The first step to helping people give the Mach-E a chance is to understand the term "Mustang" as a brand more than as a single-vehicle. Use your social media channels to engage your target audience to determine their feelings about this new SUV.
You might find that your main audience is 100% in love with an all-electric vehicle. In that case, you can play up its power, eco-friendliness, and amazing technology. On the other hand, you may have a majority of classic Mustang fanatics that don't want to see this car change. Now you can try to encourage the new way of thinking regarding what really makes a "Mustang." Focus on its performance, speed, and thrilling drivability. There may be an opportunity to target both groups.
Some dealerships may have to make a tough decision. You may find that you can't change someone's attitude about the new Mach-E, and that will have to be fine. Instead, you can focus on a new audience that will enjoy a Mustang made for them.
The reality is that Ford isn't going to slow down on producing electric options. Gas vehicles aren't going anywhere yet, but dealerships have to learn to focus forward and attract new drivers who are ready and open for the future of Ford.
This post may contain affiliate links. Meaning a commission is given should you decide to make a purchase through these links, at no cost to you. All products shown are researched and tested to give an accurate review for you.