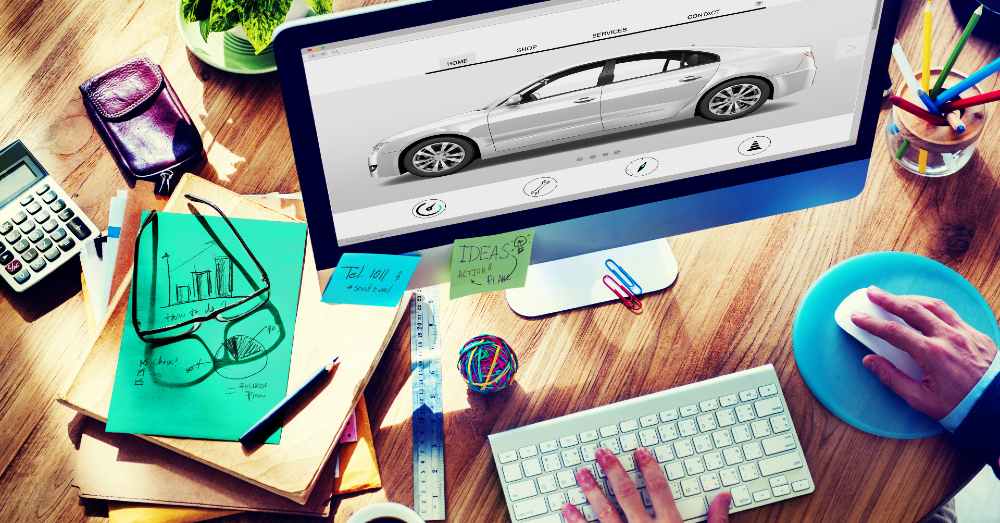 In today's world, you need to reach your audience where they spend their time. Automotive social media is extremely competitive and necessary.
This is where your audience is spending their time and where you'll find them ready to engage and interact with your dealership. While new ideas are certainly welcome, you shouldn't overcomplicate this process, simply offer the best content when you utilize these ideas for your social channels.
Offer a Live Event Regularly
When you Go Live, you offer your audience an opportunity to engage with you directly and give you feedback right away. You can receive questions during the live event and answer them right away. This is a great way to host an event, make an announcement, offer thanks to customers, or spread the word around your community. One tip: if you highlight a customer in your video, make sure you have their permission first.
Related Content Plays Extremely Well
If all of your automotive social media revolves around your inventory, you're going to lose the interest of your audience. Offer some related content that can give your audience ideas of things they can do. If you have a drive-in movie theater in town, this could be a great place for a date night or you can tell your viewers about some of the amazing road trips that can be taken across America.
New Car Models Are Exciting
You might not have to do much to spice things up when you're talking about a new car model, especially if that new car is a sports car. You can create an event around the arrival of this car on your social networks by telling your audience when it will arrive at your dealership, showing a live video when it arrives, and preparing a video test drive that can be shared and viewed.
Interesting Video Tutorials
Are there features of the vehicles you sell that no one seems to know about? Is there something interesting on a specific model you want to tell your audience? Use your automotive social media network to get the word out about the useful features that can help owners enjoy their vehicle more. Your tutorials that take this approach will be more entertaining and interesting.
Holidays Make the Easiest Posts
You have sales events going on for every holiday and nearly every month has a holiday in it that you can use to increase car sales and promote your products. Use these special days to create posts that will entice your audience to come in and see your team. Use a holiday and partner it with a fundraising event to get even more out of the special day.
Give Your Viewers a Tour
Using the Stories feature on your automotive social media accounts, you can offer your audience a tour of your facility. This can take some of the intimidation away from coming in for a repair, for service, or purchase a vehicle. Introduce your staff during the initial tour and then take this part of your social offering to the next level with team member highlights that will allow your audience to get to know some of your employees.
Customer Testimonials are a Big Deal
Your customers are the friends, family, and neighbors of your audience on your social networks. If these customers have a wonderful experience at your dealership, they can share this experience and help you bring in more of the audience you reach. With their permission, highlight some of your customers and let them offer a review and testimonial that you can share across all social platforms.
Events, Events, Events
Every event you have at your dealership is an opportunity for you to reach out to your automotive social media network to give your audience the information they desire. Whether your event is a car show, a cars and coffee meetup, or a fundraiser for a worthy cause, you want to let your followers know what's going on. You can announce the event, show the event when in progress, and offer after-event results.
Give Your Audience a Peek Inside
The automotive terminology you use at your dealership is like its own language. There's nothing wrong with giving your customers a bit of an understanding as to what this terminology means and how its uses. Tell them what some of the terms mean and how these terms can impact them during the purchase phase of car shopping. Your social audience will be pleased to have this peek inside your industry.
This post may contain affiliate links. Meaning a commission is given should you decide to make a purchase through these links, at no cost to you. All products shown are researched and tested to give an accurate review for you.