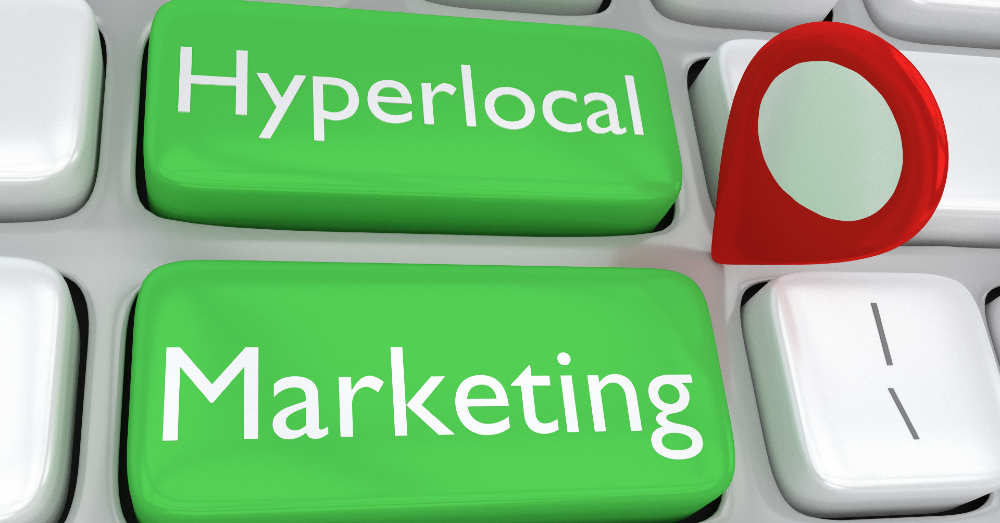 Have you ever heard of hyper-localization? Does it sound like gibberish to you? It's one of the latest buzzwords in the retail marketplace.
The retail market is anywhere that you can buy and sell goods. This means everything from your local car dealership, grocery store, gas station to the online stores where you shop through your smartphone and computer.
What is Hyper-Localization?
We know this term is related to the retail industry, but how is it related, and what does it mean? The idea behind this term is to offer customers a highly personalized experience when shopping. The most direct and understandable form of this term is the "buy local" movement, which suggests that you purchase items from small, local stores that are not part of the corporate machine. The expectation is that you'll receive more personalized service when you work with a local retailer than with one that has its headquarters many states away from you.
We Love Small Businesses
All around the country, we celebrate Small Business Saturday on the day after Black Friday to show support for these small businesses and their survival. This is the greatest example of hyper-localization on a national level. While the large stores are where we find the largest quantity of products, these small businesses are where we find the best service, unique products, welcoming atmosphere, and amazing environment.
Shoppers Are Looking for That Personal Appeal
It can be extremely difficult to employ the truest definition of hyper-localization in the online world, but you can still offer the feeling customers desire by paying attention to engagement levels. This term has developed from meaning more localized shopping to one that refers to a targeted approach to a specific part of the online market. You could call it a niche, but that typically refers to the business and not the audience.
Factors to Consider When Employing a Customer-Focused Approach
Whether you want to create a marketing campaign, push specific products, or simply bring more of one part of the market into your audience, you'll want to understand the factors involved in using hyper-localization in your marketing. Let's take a look at them now.
Increasing Mobile Usage
How often do you look at your phone? Are you looking for notifications, searching for products, reading news, playing games, etc.? You do it and so do many around you. We look at our phones so often and take them everywhere, including to the bathroom. The fact that more people use their mobile devices for shopping, reading, and connecting means you have a ready and waiting audience for your campaign.
Google Loves Localization
The search engine algorithm used by Google is constantly being updated, and it's important that your marketing team stays on top of these changes. This algorithm favors websites based on hyper-localization. If you use local terms, such as the city, state, street, address, and landmarks, in your marketing, you're going to rank higher in your market. This can be a great way to know that your customers can find you easily when they're searching for what you have to offer.
Marketing Can be Data-Driven
You don't have to guess what will work and who you will reach; we now have tons of data to tell us exactly who you are targeting. Using this data, you can target the customers you're looking for to offer the focused approach that is tailored to them. This may be as close to directly attracting them to your business as you can get when marketing online.
Tips to Employ Hyper-Localization in Your Content
Improve your marketing and attract the audience you're trying to reach with a message that will resonate with them. Here are six tips to help you accomplish your goals:
1.Use hyperlocal keywords with emphasis on your immediate neighborhood
2.Take advantage of hyper-local-based microtargeting
3.Know the latest hotspots and differentiate them from the tourist traps in your area
4.Make friends with influencers in the local area
5.Connect with other companies in your area targeting the same audience
6.Host regular events that benefit those in your local area
Engage the Market in Your Area
Your website and online marketing should be a tool to attract shoppers in your local area to visit your store or shop with your business through your online store. You can do this with the hyper-localization techniques offered. The most important aspect of this process is to keep your local customers in mind. Doing this will certainly lead to success.
This post may contain affiliate links. Meaning a commission is given should you decide to make a purchase through these links, at no cost to you. All products shown are researched and tested to give an accurate review for you.