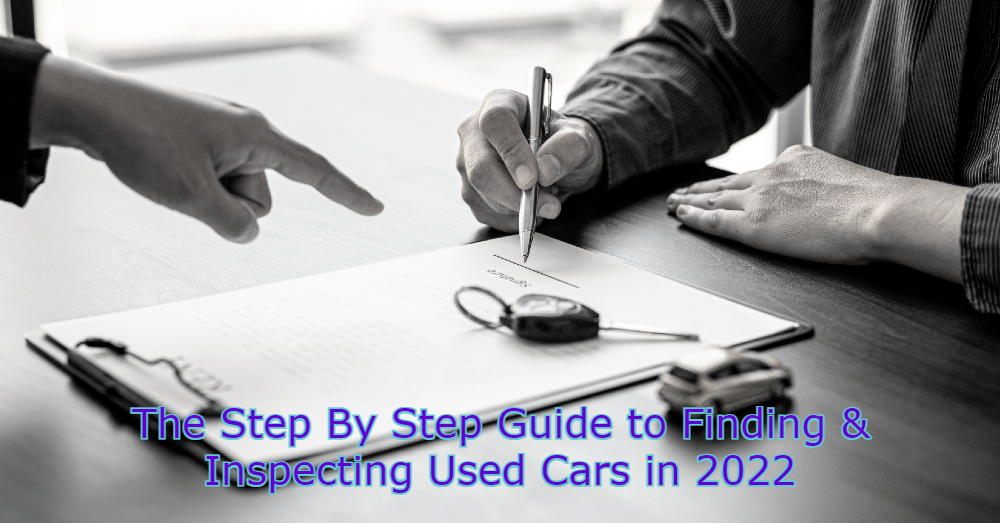 There are millions of used cars in the market and thousands within driving distance of where you are. How do you know which vehicle is the one you should drive? The best way to find the right car to drive is to follow a checklist of things you need to do before you commit to buying the car you want. We're here to offer the step-by-step guide you want so that you can find the right pre-owned car to drive and enjoy for several years.
1. Determine Your Budget
If you're not living on a Lamborghini budget, you shouldn't be shopping for them. How much can you afford to spend each month on the vehicle you drive? Keep in mind the payment is only one part of the money you'll spend on the vehicle you drive. Other items include the costs of maintenance, insurance, and fuel which you'll pay for regularly. After you factor all of these items into your budget, how much can you spend on the vehicle you drive? This is your budget and what you need to look for when shopping for your next car.
2. Secure the Financing
Sometimes, this step comes after you find the vehicle you want to buy. That will happen when you're working with a dealer, and they need to attach a vehicle to the loan application. If you're working with your bank, credit union, or other financing institution, you can secure a car loan without shopping for the vehicle you want to drive. Securing the financing ahead of time makes things better for you when you're shopping for used cars.
3. Begin the Research Process
You have the budget and the financing; now, it's time to begin the research process. This means going online to find the vehicles that fit into your determined price range. If you don't know what you want to drive by this point in the process, this could be an exercise in discovery which can be a lot of fun. If you already know what vehicle you want or the class of car you're going to drive, you'll go into this step with things already narrowed down.
4. Start Looking at the Cars
Now that you know what you want to drive, you need to find the best deal. This might mean calling dealers to discuss terms, contacting private sellers to see if they will haggle on the price, or visiting dealers to talk to them face to face. Going in person will take time but could be worth it because you might narrow some of the models and cut a few out when you see them in person. This can help your search process and will give you a shorter list of vehicles as you move to the next step of the process.
5. Use a Detailed Checklist to Inspect the Vehicle
Before you pay any money for any of the used cars in the market, you'll want to check out the vehicle that you think you'll buy. This detailed checklist includes reviewing:
Exterior elements
Engine bay
Interior Features
Wheels and tires
Functions of the vehicle
Trunk
Once you've completed your part of the inspection, you can move on to the next step. If you find major issues with the vehicle, you need to move on and look at another model. It's important to remember that you're buying a pre-owned vehicle which means you could end up with inherited problems in the vehicle you drive.
6. Take the Vehicle to a Certified Mechanic
Now that the car passed your inspection, you need to take it to a trusted mechanic to be inspected. This will be the first thing you do that requires you to spend money on the vehicle. It might cost a little to have the car inspected, but it's worth the cost.
7. Take a Test Drive
You might complete steps six and seven at the same time. You could take the vehicle to your local mechanic for an inspection and enjoy the test drive on your way. During the drive, if anything seems off about the vehicle, you'll want to bring it up to your mechanic. Ask their advice and take that advice seriously. If there are major mechanical issues with the vehicle, you'll want to look at other used cars and avoid the ones that will certainly give you trouble.
8. Negotiate the Best Price
When working with a dealer, this can sometimes be difficult to do. Some dealers don't allow you to haggle over the price. If that's the case, you're probably working with the wrong dealer, but if they are the only ones in town with the vehicle you want, you have to decide if it's worth your time. When working with a private seller, you should be able to get a better deal than what they quoted as the asking price.
9. Get the Paperwork Done
Depending on the state you live in, you might need to go to the bank with the seller to have the title transferred, to close the financing, or to get a check for the loan. If you're working with a dealership, the paperwork part is much easier; they have a finance person on staff to help process the paperwork. Once the initial items are completed, you need to head to the DMV and have the car registered in your name. This is another item the dealer will handle that a private seller won't.
10. Drive Away Happy
When you follow a step-by-step process to buy and inspect the car you want to drive, you'll have the right vehicle. This checklist is one of the best ways to buy used cars. It's important to understand you need to keep emotions out of the process to make sure you get a great car at the right price. After you've completed all of these steps, you can enjoy the drive and features of the car that you just bought.
This post may contain affiliate links. Meaning a commission is given should you decide to make a purchase through these links, at no cost to you. All products shown are researched and tested to give an accurate review for you.