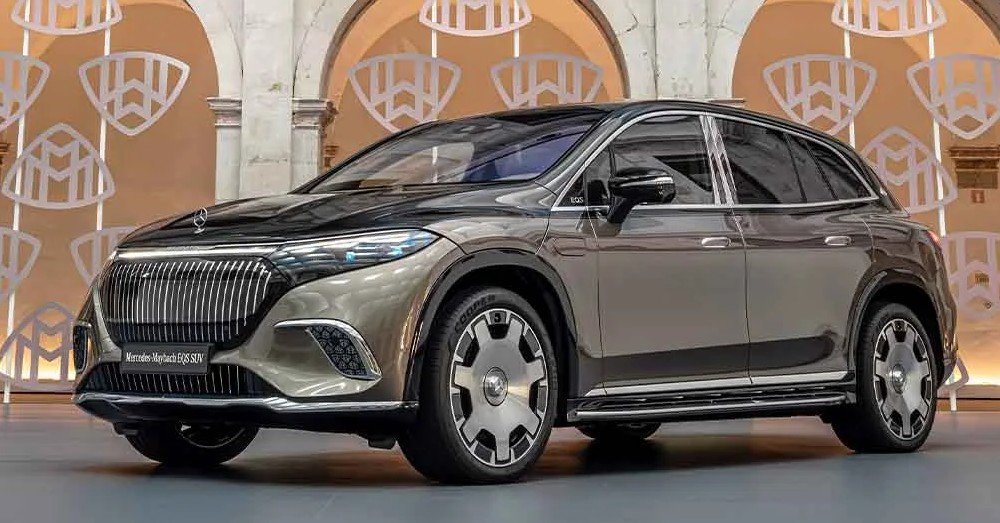 Mercedes and Maybach have come together to create Maybach's first-ever electric vehicle, the
Mercedes-Maybach EQS SUV 680. After years of planning and work to combine Maybach's
style with Mercedes' electric platform and powertrain, the SUV is finally ready to be released.
So what do we know about the newest Mercedes electric SUV and why it was made with
Maybach? When will we see it on the market, and how much will it cost?
The First Appearance – 2021
It feels like it's been forever since we first saw the Mercedes-Maybach EQS SUV concept in
2021, but the full model is finally about to be revealed at the Shanghai Motor Show on April
17th.
This SUV is meant to combine the style of a luxury Maybach with the power of an electric
Mercedes-Benz powertrain, and the EQS 680 definitely succeeds.
With a bright red and black two-tone exterior, a first-class cabin with plenty of space and
comfort, and an electric range of up to 373 miles, the Mercedes-Maybach EQS 680 is the
ultimate symbol of the brand's transition to a progressive electric future.
We don't know much about what's under the hood now, but all will be revealed later in April!
Why a Mercedes-Maybach? Why Now?
While we hear a lot about Mercedes-Benz in the United States, only a few know that Mercedes
is the parent company of Maybach – a German-specific car brand.
Mercedes made an electric SUV with Maybach to help the German-based company become top
of the EV league by offering a luxury 4×4 electric SUV that Bently and Rolls-Royce – Maybach's
main competition – don't yet have.
As for why this is happening now and not later – it's because the people buying cars are
changing right now.
Younger buyers are more environmentally-conscious and less concerned about traditional forms
of luxury, so Maybach needed to change how it made luxury vehicles and begin offering electric
options.
It also helps that a Mercedes electric SUV is worth a lot more – the original Mercedes EQS SUV,
priced at nearly $130,000, doubled the company's BEV sales this year and contributed to an
over 40% increase in average sale price from 2019 to 2023.
We don't know yet how much this EV will cost, but it'll be at least as much as the original it was
based on.
Where to Look for the Newest Mercedes-Maybach Model
The first place you'll be able to see the Mercedes-Maybach EQS 680 will be the Shanghai Motor
Show on April 17th, 2023.
After that, it should be released in the global automotive market – likely focusing on Germany,
China, the United Kingdom, and the United States.
So if you're interested in getting Maybach's first and Mercedes-Benz's most luxurious electric
SUV, keep an eye on your local Mercedes dealer this month to find out if they'll be carrying a
new model later this year.
This post may contain affiliate links. Meaning a commission is given should you decide to make a purchase through these links, at no cost to you. All products shown are researched and tested to give an accurate review for you.