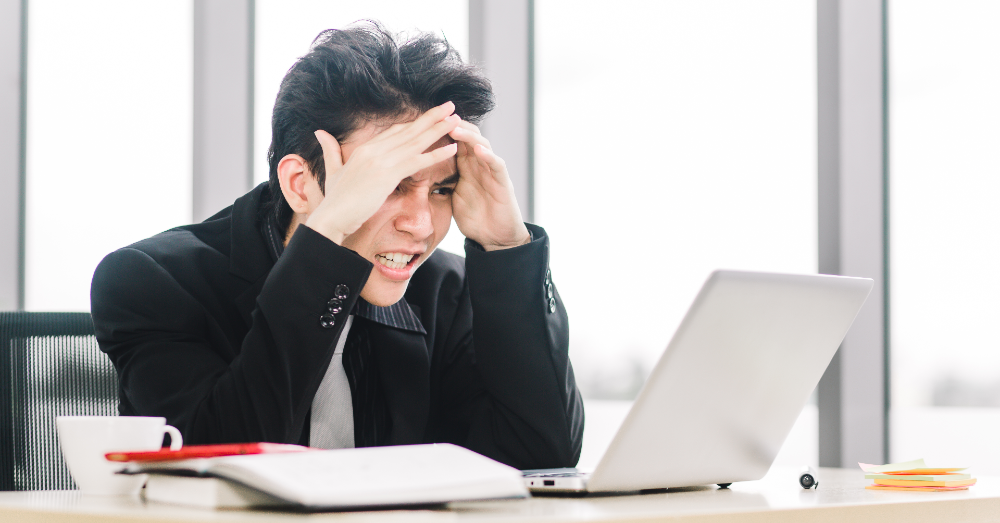 Learning from your mistakes is one of the most important factors in growth. Digital marketing is not immune to mistakes happening.
Wouldn't it be great if you could learn from where others have failed so that you can move forward and grow without having to make the mistakes on your own? You can. With this list of some of the most common failures in the digital marketing world, you can work to avoid the troubles that come with these issues.
Goals Need to be Realistic and SMART
Anyone can create lofty goals that would bring incredible success for a business is achieved, but are they attainable? Are the goals realistic or more of a " Pie in the Sky" scenario? Have you broken down your goals into actionable items for each month, week, and day? Do you have a tracking program for your goals? Set SMART goals for your marketing team and work hard to achieve them.
Losing Focus on the Customer
Ever since the first ad showed up in print, the focus of advertising was to show customers how the product being sold could solve a problem for them. If you forget to talk about your customers and how the products you offer can improve their lives and solve their issues, you're going to fail miserably. Bring your digital marketing into focus and put your customers in the center of your attention.
Superficial SEO
Your SEO strategy can be the backbone of your marketing, but if you're using a generic approach it's not going to work well for you. You need to use the right keywords, offer quality content, ensure your site is mobile-friendly, have strong backlinks, the images have optimized names, and you need to use easily understood URLs. Stay updated on the latest SEO strategies and incorporate those that can improve your results.
Avoid Inconsistency in Your Digital Marketing
Avoid being inconsistent with your digital marketing. Schedule your social media posts and stick to that schedule. If you're going to have a series of posts, ensure they are on the same channel each time you add one to the mix. Create checklists that will remind you when ads need to be released or content added. Consistency can be key to capturing and keeping the attention of your audience.
Target the Correct Audience
Put your demographic data to work and target the right audience. Many times this means digging into your email list and your client profiles to see which customers would be most interested in specific products and services. If you have advertising that's meant for one segment of your audience, ensure that is the group you send it to. Dig deeper and avoid being too broad and bland with your targeted advertising.
Not Paying for Traffic
Organic results to your digital marketing are great because they are free, but if you don't have a waiting source of online traffic you won't find success relying only on organic traffic. Instead, pay for some of the online traffic that will see your content. You can pay for advertising and marketing positions on social media platforms, search engines, and through PPC processes.
Overspending on Paid Digital Marketing Traffic
You do need some paid traffic and connectivity to succeed, but you can't afford for that paid traffic to go over your budget. Place limits on how much you'll spend for your PPC marketing and the various social media ads you'll offer online. Doing this will keep your marketing budget in line with where you want it and make it easier for you to enjoy a successful campaign.
Not Promoting Content Properly
Having great content is wonderful, but it means nothing if you can't get it out in front of an audience that will be glad to see it and enjoy what you have to say. You have to promote your content through the right keywords, email marketing, and social media platforms. Push your content and let it be a priority in your marketing efforts. The content you create tells the unique story of your business, let that story be heard.
Taking on Too Many Digital Marketing Strategies
You want to take over the online market and push your business to the top of the industry, but do you have the resources to make this happen? Unless you have an unlimited budget, the top digital marketing team, and products that are ideal for everyone, a takeover isn't going to happen. If you don't have the resources for the strategies you want to employ, you're going to fail. Stick with strategies that you can afford and that you have the tools to make work the right way.
This post may contain affiliate links. Meaning a commission is given should you decide to make a purchase through these links, at no cost to you. All products shown are researched and tested to give an accurate review for you.