The Chevrolet Blazer and the Ford Bronco are classics, cars of old that have made great waves of success. But their ripples live on, and Ford and Chevy have deemed them worthy of reintroduction into the modern automotive market. Both these cars have their place in history and in the current market, but how did they do when stacked against each other? Which reinvented classic is better than the other?
The Ford Bronco is one of America's most beloved SUVs, and the Chevy Blazer might just be its match. The battle of the SUVs is just heating up. Which one wins out in the end? Do the current versions of these cars truly live up to their historic ancestors? Keep reading to learn more.
Looks: Sleek Chevrolet Blazer or Boxy Old School Ford Bronco?
The old Bronco and the old Blazer are timeless classics. Part of what made these vehicles so amazing was their iconic looks and their design. But how do they look now that they have come out for a second time?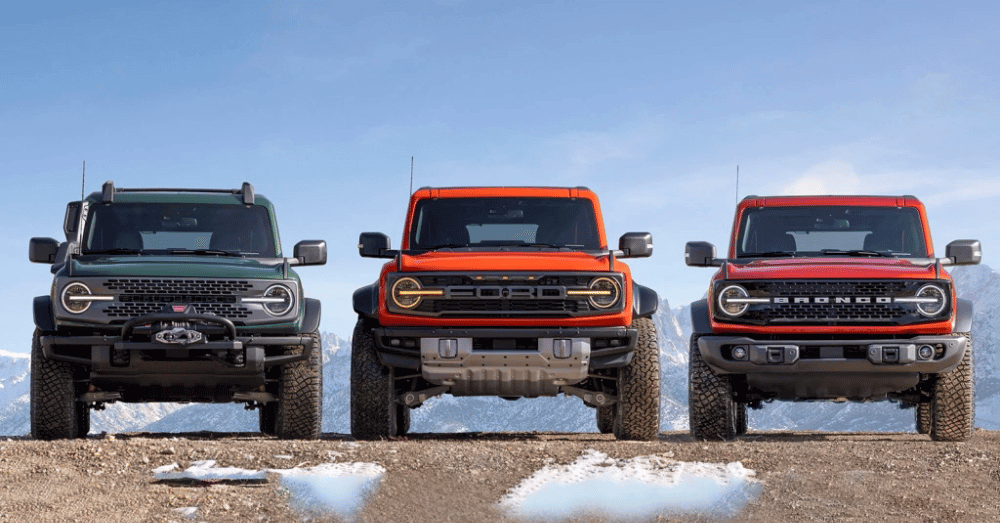 The Ford Bronco has kept much of its original shape and design, opting to innovate and modernize where designers saw fit. Boxy, smooth, crisp, and clean, the Bronco looks immaculate. It still boasts off-roading adventures and powerful mechanics.
The Chevrolet Blazer, on the other hand, has chosen to go another route. More modern, slightly smaller, and new in shape, the Chevy Blazer looks much different. Blazer designers have opted for a contemporary SUV style while the iconic nameplate. Was this the right move from Chevy?
It's difficult to say which car is better because of its looks, but the Ford still has that iconic Bronco look, and that goes a long way.
Performance: Two Powerhouse SUVs
Performance for SUVs is very important. SUV stands for 'sport utility vehicle,' and these kinds of cars are expected to do a lot with what they have. Luckily, for anyone looking into either of these, the Bronco and the Blazer have great performance options.
The Chevrolet Blazer makes up for its lackluster looks with its impressive performance. The Blazer uses a 2L turbocharged V6 engine which gets 230HP. For an SUV, that is more than plenty for everyday driving and towing. Whether you are looking to travel, go off-road, or simply commute, the Blazer will be able to do it comfortably.
The Ford Bronco, though, is unmatched. Although earlier adopters reported issues with the 2.7L V6 engine, the 2.3L Ecoboost power plant delivers plenty of oomph with 275HP. The Bronco comes as a 10-speed automatic or an optional 7-speed manual. The Bronco might win in this department too. It is more powerful and comes with more options.
What's left is up to personal preference. Naming a winner is not so simple. Are you team Bronco or team Blazer? Should Chevy follow Ford's lead and take the Blazer back to its tougher, 4×4 roots?
This post may contain affiliate links. Meaning a commission is given should you decide to make a purchase through these links, at no cost to you. All products shown are researched and tested to give an accurate review for you.