Over the decades, Dodge has become synonymous with power, performance, and undeniable beauty. If you've ever wondered what the most powerful Dodge cars are, you've come to the right place. Today, we are going to take a closer look at some of the fastest dodge cars produced by America's beloved muscle car maker.
Explore the Fastest Models Offered By Muscle Car Icon, Dodge
Read on to see if your favorite Dodge cars have made a name for themselves as the fastest cars ever made. To explore some of these models for yourself, visit your local Dodge dealership today.
1968 Dart LO23 (1950 to 1970)
While not the fastest in today's current market, the Dodge Dart is a notable model simply because it was what many considered ahead of its time. Offered with a powerful 426 HEMI engine, the 1968 Dodge Dart can deliver a whopping 425 horsepower on its standard model.
This powerhouse can get up to 60 mph in a whopping 3.5 seconds. Once in full gear, the Dart can reach speeds of up to 130, quite a ride for those who value being behind the wheel of a speed demon.
1971 Challenger R/T SE 440 Six Pack (1971 to 1980)
While you likely won't find this model at your local Dodge dealership, it's still one worth ogling over. The iconically built 1971 model Dodge Challenger R/T SE 440 delivers an undeniable performance. Built with a powerful 440 HEMI 6-Pack engine, this Dodge Challenger can output 395 horsepower, all while hitting a top speed of 147 MPH and spriting 60 MPH in 5.5 seconds, hitting a quarter mile in 14 seconds.
2008 Viper SRT-10 ACR (2001 to 2010)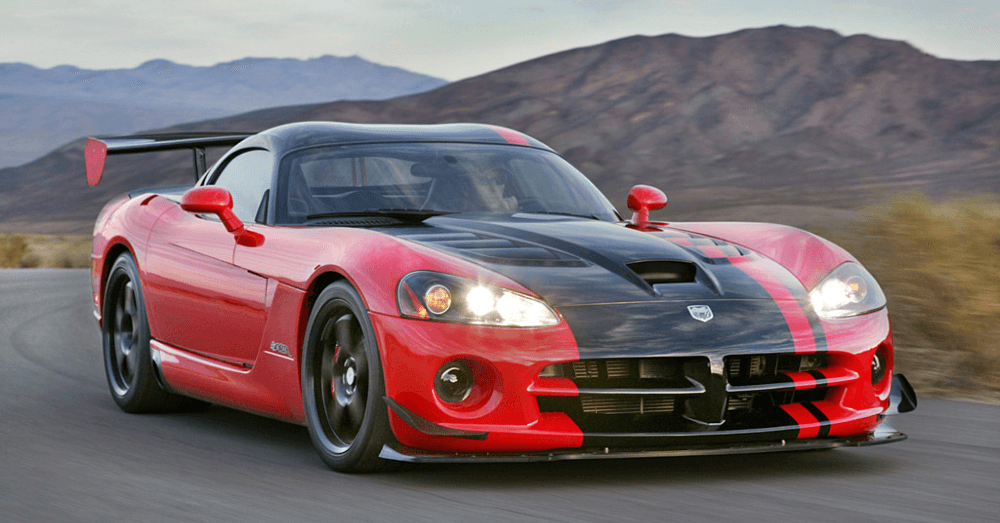 The iconically built Dodge Viper has become a staple in the world of automotive performance. Early 2000 models come equipped with a standard 8.4 liter V10 that produces a whopping 600 horsepower. Its undeniable power continues with the Viper's ability to go from 0 to 60 in 3.4 seconds, all while reaching top speeds of 180 MPH. If the power does impress you, its beautifully styled exterior and comfortable cabin sure will.
2018 Challenger SRT Demon (2011 to 2020)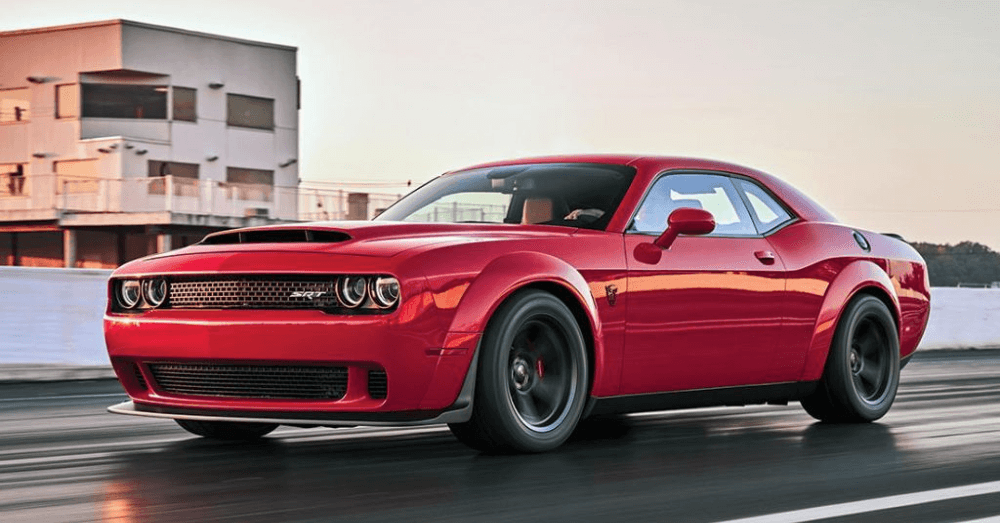 Aptly named, the Dodge Challenger SRT Demon is a beast in both performance and style. Outfitted with a 6.2L Supercharged HEMI V8, drivers can look forward to an impressive 840 horsepower. Even more impressive is its capability to go from 0 to 60 and 2.1 seconds, hitting the quarter mile at an impressive 9.65 seconds. Along with this powerful engine, the Demon is outfitted with a number of performance features that will have you itching for speed.
2021 Charger SRT Hellcat Redeye Widebody (2021 to Present)
The most recent models of the Dodge Charger SRT Hellcat Redeye offer a performance that is just as impeccable as its design. Equipped with a 6.2L Supercharged HEMI V8 engine, the Hellcat can hit a top speed of 203 MPH. When you're really pushing power, you can get up to 60 MPH in 3.6 seconds, an impressive performance from a widebody model.
2021 Challenger SRT Super Stock
When it comes to ultimate power, the Dodge Challenger SRT Super Stock is the fastest model available. Powered by a 6.2L Supercharged HEMI V8 engine, this model can go from 0 to 60 in 3.25 seconds, with a standing quarter mile in just over 10 seconds. Hitting a top speed of 211 MPH this model is an absolute beauty when it comes zipping down the track.
This post may contain affiliate links. Meaning a commission is given should you decide to make a purchase through these links, at no cost to you. All products shown are researched and tested to give an accurate review for you.