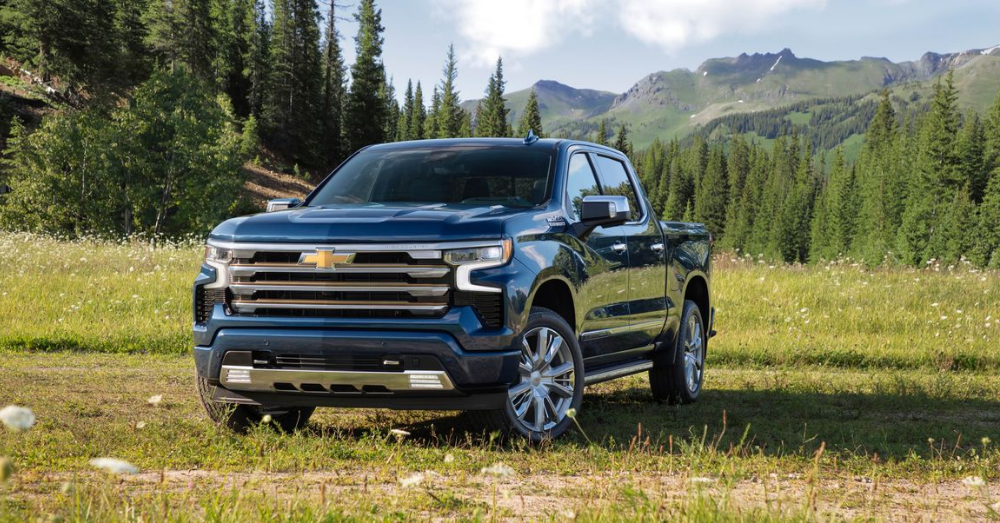 For many truck buyers, the one drawback of the Chevrolet Silverado 1500 was its dated interior. But Chevy gave the cab of its flagship pickup a big makeover for 2022, and we think you'll love the results. Let's take an in-depth look at the Chevy Silverado interior features and what is new for the 2022 model year. Let's dive in!
Still Big, Bold, and Comfortable in the Silverado Interior
For all of the updates, the one thing that hasn't changed in the Chevy Silverado 1500 is its spacious interior with loads of legroom and comfortable seats.
What's new is a modern style that takes cues from premium European vehicles. The dash is uncluttered with clean lines and available refined wood accents. Screens and controls look like they are integrated into the design.
For long-time Silverado fans, the biggest change is the gear shifter. Chevrolet designers moved it off of the steering column and over to the center console for a tidy look that doesn't compromise storage or interfere with utility.
Super Cruisin'
Super Cruise technology is now available on the Silverado 1500. What's Super Cruise? It is cutting-edge technology from General Motors that use LiDAR data, cameras, sensors, and GPS for hands-free vehicle operation.
An LED light strip along the top of the steering wheel displays different colors depending on its status. You'll also notice a small protrusion on the steering column. That's the Driver Attention Camera, and it's there to track your gaze and head position to make sure you're paying attention to the road and not watching a movie on your device.
Buttons and Knobs: A Throwback to Simpler Times
We love touchscreen technology as much as the next person and appreciate robust infotainment systems that control many of the vehicle's systems. But that can get cumbersome when you have to scroll through a bunch of menus to handle even basic functions like climate control.
Chevy designers have added buttons and knobs to the dash and steering wheel, giving you easy, fuss-free access to those functions you need quickly. Best of all, these buttons are large and well-marked, so you don't accidentally "fat-finger" the wrong function.
Coming to a Screen Near You
We talked about the touchscreen above, but the Silverado's screens deserve their own shout-out. The 13.4-inch touchscreen connected to the infotainment system offers crisp graphics making it easy to find the apps and features you need.
The other headline is the stunning, configurable 12.3-inch driver information display. It shows you essential vehicle and navigation information, and when you switch driver modes, it displays a cool animation sequence.
A Refresh Done Right With the Silverado Interior
Chevrolet took care when redesigning the interior of the Silverado 1500. The designers kept all of the elements that work, including under-seat and seatback storage boxes, plus several cubbies and cupholders. And by leaving many buttons in place, they didn't sacrifice functionality for cleanliness.
But the standard and available additions, including Super Cruise, Driver Information Center, and upgraded touchscreen and aesthetic touches, make the Chevrolet Silverado 1500 a truck you and your passengers will love spending time in.
This post may contain affiliate links. Meaning a commission is given should you decide to make a purchase through these links, at no cost to you. All products shown are researched and tested to give an accurate review for you.