A car's value is extremely important, especially today when prices and values are climbing. Whether you are looking to buy a car with extremely good value, or you simply want to know if your car's value is good or bad, it is a great idea to know just in case you want to buy or sell in the future.
Every vehicle has its own value and depending on the brand and the model that value can be higher or lower. Not only can that value be high or lower, but it can also hold well, meaning it stays for a long period of time, or, in some unfortunate cases, that value can depreciate much faster than anticipated.
Depreciation. You have heard that word once or twice, but, essentially, a car's value is defined by its depreciation, or how well or poorly it can hold that said value. Let's take a look at some cars that hold their value exceptionally well, just in case you are interested in buying one.
Top 5 Cars That Hold Their Value
5. Toyota Tundra
Coming in at number five is the Toyota Tundra. We know just how reliable Toyota is, they have a spectacular reputation for building cars that go the extra mile and rarely give out.
Likewise, the Tundra is a beast of a car that most pickup lovers would jump at the chase to own. In terms of holding value, the Tundra does quite well. Over the average five-year depreciation rate, the Tundra totes a modest 19.5% depreciation, not bad for a pickup.
4. Toyota Tacoma
Coming in at number four is the Toyota Tacoma. You might be surprised to see another pickup truck, but, of course, it's a Toyota so there is nothing to worry about. The fact that there are two Toyotas on this list, and they are both pickups, proves the quality and reliability of Toyota's production process. They hold their value!
Over the course of five years, this vehicle will only lose 13.8% of its original value. Not only is that amazing, but it's a huge difference compared to the Tundra.
3. Porsche 911
At number three is the Porsche 911, a sleek, sexy, and value-holding addition to this list. Not all sports cars can say that they hold their value like the Porsche 911. The five-year average depreciation is 12.8 percent, which is huge considering buying one of these new is not the cheapest thing to do in the world. So, the fact that it holds its value is very desirable.
2. Jeep Wrangler Unlimited
Coming in at number two is the Jeep Wrangler Unlimited. You might be surprised to know that Jeeps are in high demand right now, and their value holds especially well. The depreciation rate for this car is at 10.5 percent, just barely outshining the Porsche in this department.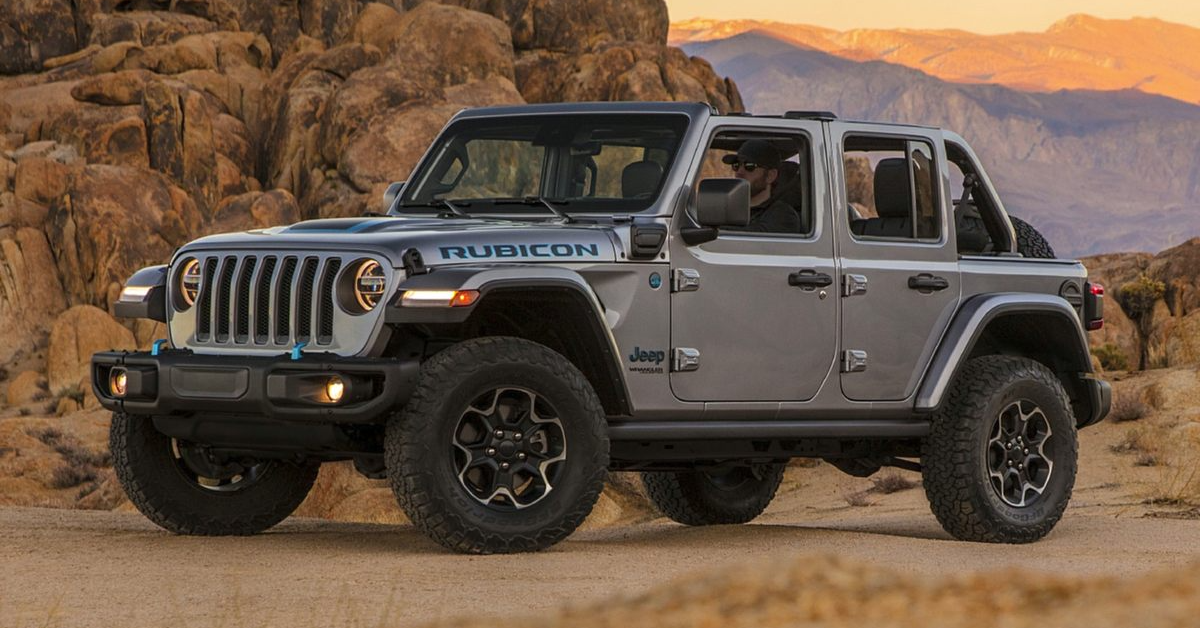 1. Jeep Wrangler


And finally, at number one, is the classic Jeep Wrangler. Yep, that's right, another Jeep! This two-door, off-road, on-road car is extremely popular and holds its value like no other. At a hard-to-beat 9.2% depreciation rate, the Wrangler is not a car to be overlooked. That rate, and the car's credentials alone, earn it the number one spot on this list.
This post may contain affiliate links. Meaning a commission is given should you decide to make a purchase through these links, at no cost to you. All products shown are researched and tested to give an accurate review for you.