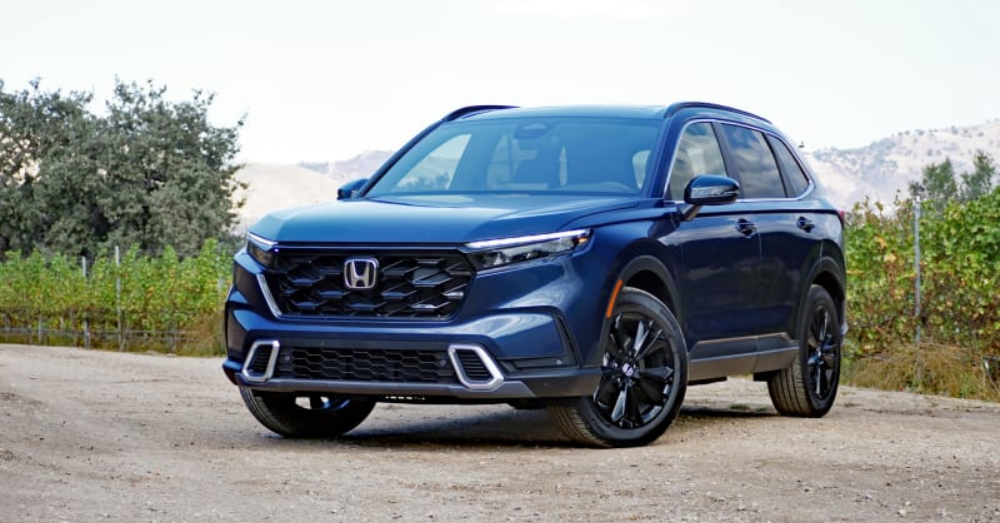 Have you been wondering what the fuss is all about with compact SUVs? It seems like everywhere you turn there's a Honda CR-V, or something similar. Well, there's a good reason drivers love them. They are family-friendly and easy to drive. If you want to see for yourself why everyone is choosing them, take a look at some of the top 2023 compact SUVs.
The Honda CR-V
The Honda CR-V has more space in the cabin than your average compact SUV. It received a complete redesign for the 2023 model year with a new look on the outside that's more like a traditional SUV and updates in the cabin to upgrade the tech and convenience. Accessing your contacts and music is easier than ever with the available 9-inch touchscreen display, and it comes with wireless Apple CarPlay and Android Auto.
Both gas and hybrid engines are available for the CR-V, and either engine is available with front or all-wheel drive.
The Audi Q5
Do you love luxury features and dream about a smooth ride? The Audi Q5 will get you both and do it all with typical Audi style. You'll get a choice of powertrains with this compact SUV, and if you choose the turbo four-cylinder it comes with Quattro all-wheel drive. Tech lovers will enjoy the ride in the 2023 Q5 with its 10.1-inch touchscreen that sits up on the dashboard and Apple CarPlay and Android Auto. Take a couple of steps up to the Premium Plus or Prestige models and you'll get a 12.3-inch virtual cockpit digital gauge cluster.
The Kia Sportage
The Kia Sportage doesn't look like your average compact SUV from the outside but comes with all the stuff you're looking for in one. The 2023 is bigger than it was last year, and this equals more cargo space in the back and some extra legroom. It comes packed to the brim with tech such as a large touchscreen that's easy to reach from the driver's seat and even easier to use, and it has some other features you won't find in other small SUVs. Stay comfortable on warm days with ventilated seats or keep your hands warm on a chilly morning with the heated steering wheel. You can also get the Sportage with a Wi-Fi hotspot and a surround-view camera system.
The Toyota RAV4
You can't go wrong with the Toyota RAV4. This compact SUV will appeal to your sense of adventure but it's still a practical vehicle. Get it with the 2.5-liter four-cylinder engine and you can choose either front or all-wheel drive, or if you're looking for something more efficient, the hybrid might be what you need. The RAV4 has a more rugged look than its rivals, especially if you have the Adventure trim with fender flares and taller roof rails, but it's still at home driving up and down the highway or through downtown traffic. Standard safety features such as a traffic sign reader, automatic high-beam headlights, and adaptive cruise control make the RAV4 a top compact SUV contender.
This post may contain affiliate links. Meaning a commission is given should you decide to make a purchase through these links, at no cost to you. All products shown are researched and tested to give an accurate review for you.