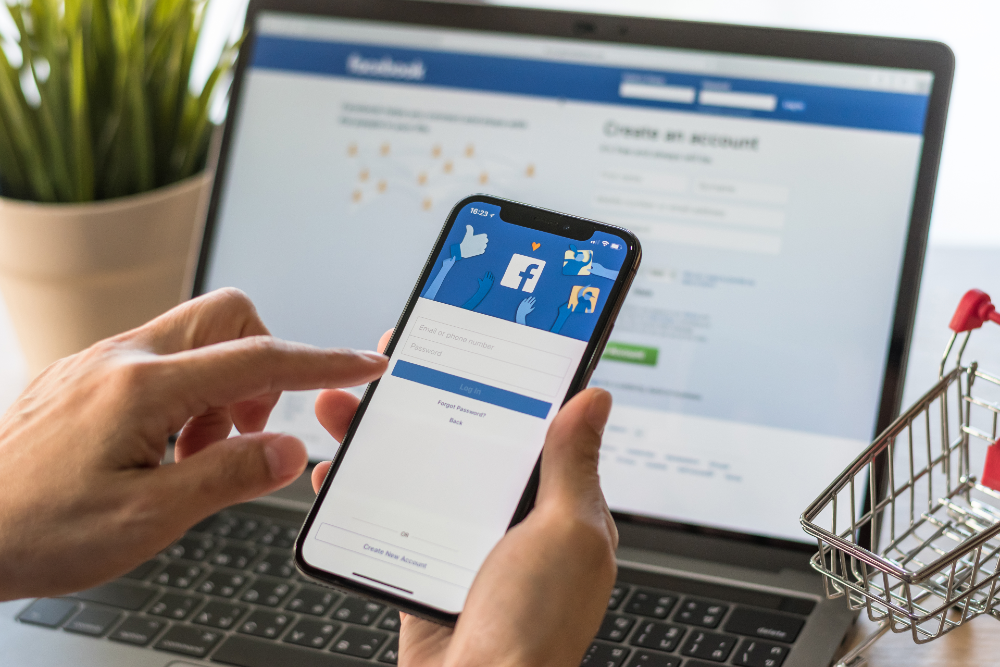 With more than 800 million users around the world, if you aren't using Facebook Marketplace, you are missing out.
This is the tool that can make the difference you need when you're looking to sell more vehicles at your dealership. Not only are the global numbers staggering, one in three people in the United States currently use this tool to find a vehicle to drive.
The Move Away from Craigslist was Easy
Car buyers are finding more of what they want on Facebook Marketplace and turning away from Craigslist. Much of this has to do with the presentation and security offered by the Facebook program. As a dealership, you'll want to have your inventory available for yourFacebook audience to review and shop from. If you're ready to get started, let's take a look at some of the things you need to do right away.
Differentiate Your Dealership on Facebook Marketplace
You don't want visitors to your pages to think that you're a private seller with only one vehicle to offer. You want them to know you're a dealership which means you need an approved Inventory Partner. Review the list of DMS providers that are partners and see if you're already working with one on the list. If so, it will be easy for you to be tagged as a dealership. If not, you'll want to reach out to one of these automotive marketing companies and begin to build a relationship with them so that you can earn the "dealership" tag on Facebook Marketplace.
What If Your DMS isn't an Inventory Partner?
You don't have to worry too much if your DMS is not an Inventory Partner on Facebook Marketplace. While this can be bothersome, you can still choose a marketing agency as your Inventory Partner and get connected to them. This is critical to the next part of what you need to do on this site. If your DMS isn't an Inventory Partner you might want to find out why and suggest they become one so that you can work with them through Facebook Marketplace.
Get Your Inventory Listed on Facebook Marketplace; All of It
There's no point in only posting part of your inventory or just a few select models. Put all of your inventory on your pages and let your customers see what you have to offer. There's no extra cost for this or disadvantage to listing everything you have for sale. By working with an Inventory Partner, you automatically receive the added benefits that come with verified dealership listings on this site.
Now the Fun Begins; Get Ready to Respond to Customers
With all of your inventory listed on Facebook Marketplace, you should see some responses from potential customers relatively early in the process. You need to respond to these customers quickly and give them a chance to work with your team virtually before visiting your location. Create a process within your team to respond to these new leads within 24 hours of each one arriving in your Messenger feed.
The Hard Part of These Leads
With every good thing, there has to be something that makes it difficult to use. Unfortunately, there aren't any automotive CRMs that integrate with Facebook Messenger yet. Until this is available to you, it's important that you manually transcribe notes from Messenger to the CRM to have a way to track and follow the lead to its conversion. This may be a bit of a time-consuming process, but this little bit of work is worth the visibility and leads you'll get from Facebook Marketplace.
Earn Badges and Stand Out in the Facebook Marketplace Crowd
There are many dealerships and private sellers already using this site to sell vehicles, what makes you the right choice for customers? Earning specific badges on Facebook Marketplace can set you apart from the rest of the dealers in your area. The customers in your local area can find the same car you sell in many places, make sure they want to see your team by being the first choice. Badges can help you be the top selection.
Have Fun and Sell Lots of Cars
The goal of using Facebook Marketplace or any other site where you can get your inventory in front of customers is to sell more vehicles. You can have a lot of fun doing this and engaging with your customers through this site. Use the tips included to help you get started and enjoy success with Facebook Marketplace.
This post may contain affiliate links. Meaning a commission is given should you decide to make a purchase through these links, at no cost to you. All products shown are researched and tested to give an accurate review for you.