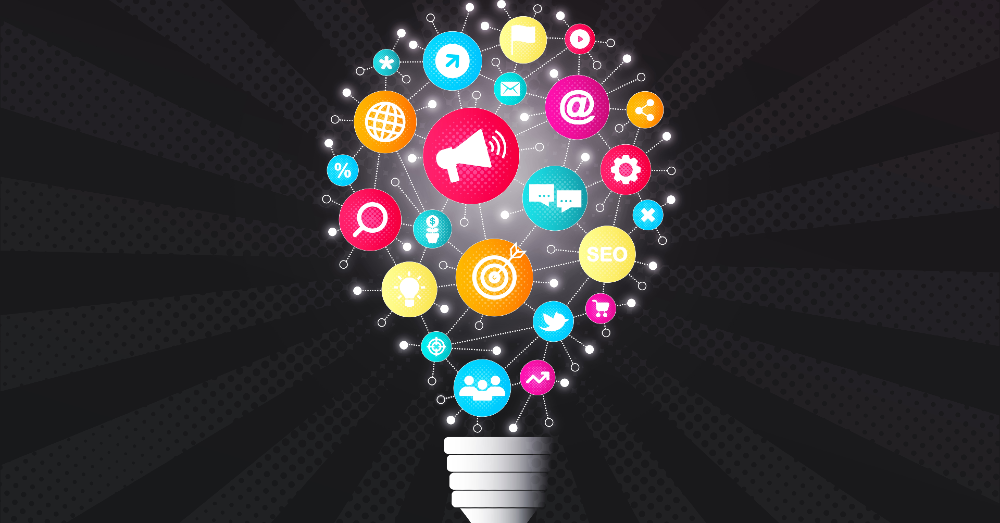 Programmatic marketing is an advanced advertising strategy that can move you up to the next level and give you an edge over your competition.
No matter what kind of good or service your company revolves around, marketing and advertising are crucial aspects of a business. Seeing an advertisement could be how a new customer learns about your business for the first time, or the final push they may need to buy a product or invest in a service. And as marketing evolves into a more complex, technology-driven area of business, it becomes even more important for companies and dealerships to dive right in.
What is Programmatic Marketing?
If a website has programmatic marketing, the process begins every time someone clicks on the website. Once the page realizes that someone is visiting, it begins an "auction" process. The website contacts businesses whose target audiences encompass the visitor, and lets them know that there is an open advertising spot on the website that may be beneficial for that company to buy. Because several companies are contacted, only the one that bids the most for the spot will actually get it. Once they win the ad, the hope and the goal of programmatic marketing is that the person who clicked on the website link will also be interested in the ad and will end up supporting the company.
The reason programmatic marketing has become so popular is that it is highly personalized for the company, and makes sure to look for the correct target audience so no time or money is wasted. Additionally, the websites do the work for the businesses, showing them ads that would work for their business instead of the company going out and looking for them themselves. Programmatic marketing helps companies be more efficient with their time, money, and resources, which helps them step up their game.
Other Benefits of Programmatic Marketing
There are several other benefits of programmatic marketing that make it so great for businesses and so prevalent in digital marketing in general. Programmatic marketing is an automated business that requires less work from companies, but also provides real-time data and information on the customers while the companies are bidding for the ad. Also, programmatic marketing is relatively financially friendly for companies. Each business sets a limit on how much money they want to spend, and some websites even promise that if an ad is not clicked on by the website visitor or does not result in a conversion, the company will not have to pay full price for winning the spot.
Programmatic Marketing in the Auto Industry
The automobile industry and dealerships are different from a lot of other businesses. Shopping for a car is a highly personalized experience that often requires a lot of time spent looking for a car that fits the person's lifestyle and needs. The more targeted that dealerships' advertising is, the more accurate the ads will be for the consumers, and the hope is that the conversions and the purchasing of the cars will be faster and more frequent. With programmatic's marketing intelligence about finding good spots for ads and finding the target audience, it ensures that auto dealerships will get to interact with their most likely customers, and not miss many opportunities for selling a car.
Additionally, sometimes interested parties will come into a dealership, look around with a salesperson, but then decide that they don't want to buy a car after all. And even if someone does end up purchasing a car, one commission can take several weeks or even months. Targeting customers through digital advertising before they ever set foot in a dealership helps increase the probability that salespeople spend time with those who are really interested in buying a car.
Some of the background research and all of the work that goes into buying a car is done before through online advertising, which can speed up the process of actually buying a car, and allow auto dealerships to sell more cars. For the automobile industry specifically, programmatic advertising decreases the time for each transaction, increases efficiency at the dealership, and helps reassure interested parties by giving them more information through digital marketing.
Programmatic marketing is a highly targeted, advanced form of advertising with many benefits for auto dealerships and other businesses alike. Its efficiency in advertising and its success in drawing customers in will put your company a step above the rest.
This post may contain affiliate links. Meaning a commission is given should you decide to make a purchase through these links, at no cost to you. All products shown are researched and tested to give an accurate review for you.