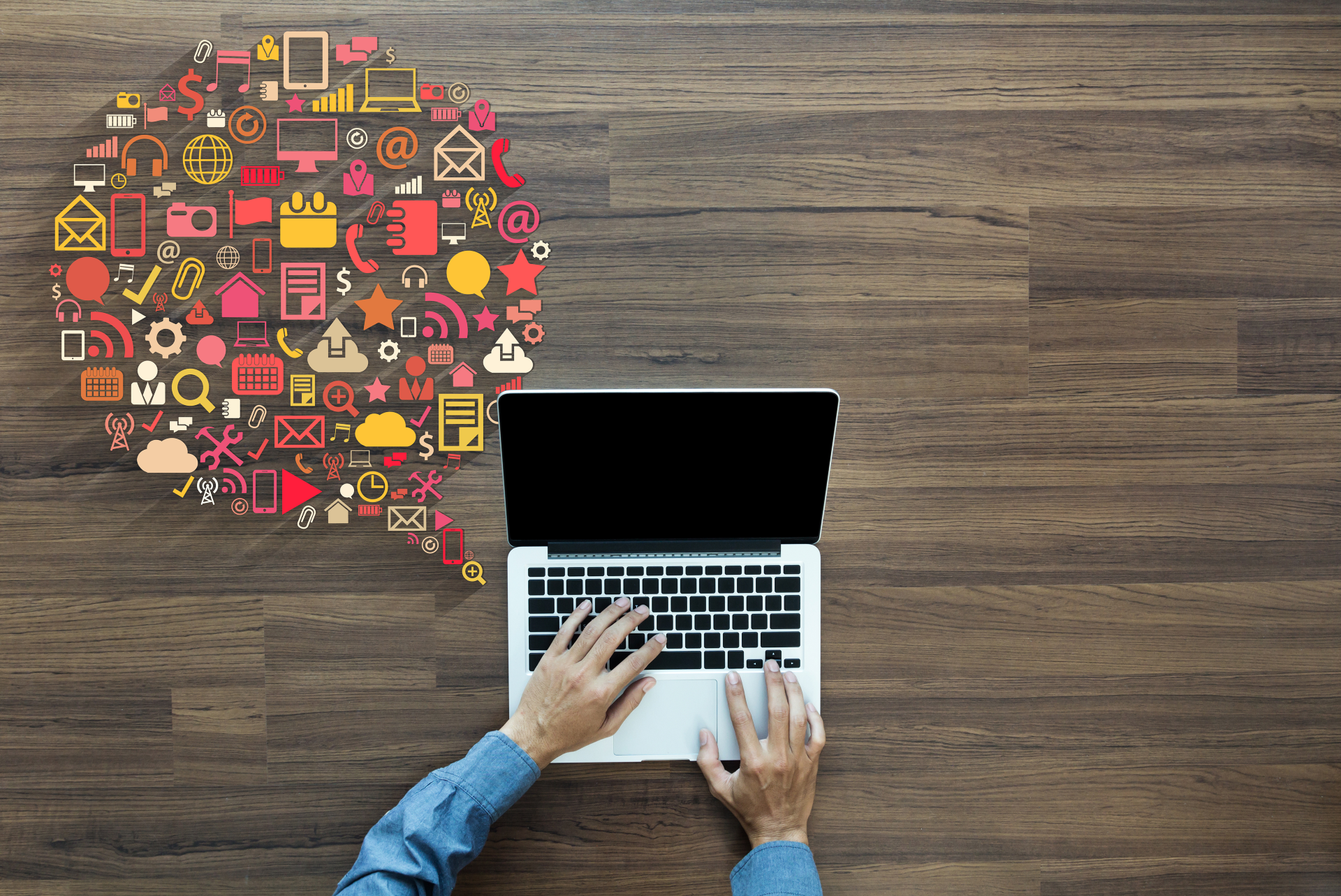 Include several elements of digital marketing in your strategy to promote your business. Make your approach unique to your story.
Promoting your website and working to get your business in front of a larger audience online isn't a one-size-fits-all job.  There are several ways to handle this task, but your digital marketing strategy needs to include several important elements to be the most effective.  If you're making the most of the following activities, you're taking the right steps to bring your company to the top of the search lists for online users.
You Must Include SEO as One of the Elements Used
Search Engine Optimization (SEO) is used to bring your website to the highest possible ranking for keywords related to your business. You want to have the top spot on the first page of search engines, but that doesn't always take place organically. You can improve the SEO ranking by paying to be on the top of the page for specific keywords and by creating content that will make your pages easy to find during a search.
Use Geographic Elements for Local Search Marketing
If you have a building that you operate your business from and need people to visit your location to buy items you have or take advantage of the services you offer, it's important to have geographic location aspects in the keywords you use. You can discuss local events, landmarks, and the city to make your website easier to find.
Make Pay-Per-Click (PPC) Part of Your Marketing Budget
You're paying to be at the top of search engines for specific keywords, you can do the same with PPC. If you add the elements of PPC to the mix, you'll pay when a user clicks on your ads that show up. This means the user already has an interest in what you're offering and has taken the action to select your ad to see more of what you're offering.
Remarketing Can Work Well for You
When visitors click on your initial ads or visit your website but don't make a purchase or move to a lead that you can turn into a sale, remarketing is what you want to use. This is the process of creating new ads that can show up on related sites that your visitors will see. By tracking with the use of cookies, you'll have a second chance at making the sale.
Content Marketing is Easily One of the Most Important Elements
The content you create needs to be marketed and presented to your audience the right way. Content marketing includes videos, images, blog posts, and presentations that you're using to engage an audience and bring them to your website. Much like SEO, you can target keywords that users search for and that will bring them to your content which can lead to a sale on your website.
Is Your Web Design Responsive?
You must incorporate the elements of responsive web design to make sure your audience can use your website and see what you have to offer. This type of web design is the process of ensuring your site works well on both PCs and mobile devices. With more searches than ever before coming from mobile users, this is one of the most important things you can do for your website.
Email Marketing is Still One of the Most Important Elements to Your Strategy
Email marketing has been around almost as long as email has been. The ability to send an email to a list of users to give them a way to see what your company has to offer is one of the most cost-effective marketing strategies you'll find. Build your email list and get ready to make offers to those on your list and increase your sales without spending much at all.
Social Media Marketing is Necessary
Your customers are on social media. It doesn't matter which platform you discuss, there's at least one group from your target audience using that social media site to engage and discuss their lives. Let social media marketing become one of the most important elements of your business and how you promote and engage with your audience online.
Voice Search Has Become Central in Digital Marketing
Not only are many users online using their mobile devices, more users than ever simply tell their device what they want to search for with their voice. The featured snippet of the pages on your website relates to voice search. Make sure your snippets are easy to understand so that users can find you when they employ the elements of voice search to find what you have to offer.
This post may contain affiliate links. Meaning a commission is given should you decide to make a purchase through these links, at no cost to you. All products shown are researched and tested to give an accurate review for you.