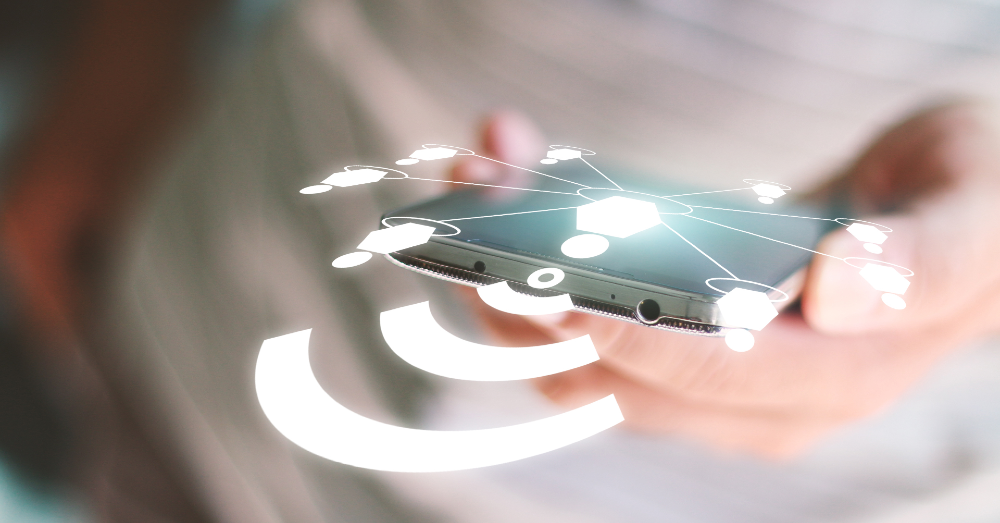 What's hot and what's not? This is the question asked in every industry. With this in mind, let's look at some of the top digital marketing trends for 2023.
Are you looking for a marketing edge? Do you want your company to show up on top of Search Engine Results Pages? What do you need to do to stay ahead of your competition? The best way to keep your edge and remain in the lead is to understand what's trending in your industry. Here are some great ways to put your name first in the minds of your potential customers and clients.
1. Host amazing virtual events
The days of events taking place in a physical location are over. When COVID-19 hit, the world stood still, but only for a moment. It wasn't long before most companies found ways to work virtually, and that includes hosting events in a virtual space that can bring their products and services to potential clients and customers. These virtual events are truly win/win situations. Your costs to host are lowered, and your audience doesn't need to travel to a physical location to attend the event.
2. Video marketing continues to grow
Every year, we see more consumers utilizing videos to make buying decisions. If you want to reach an audience, you've got to do it with amazing videos. This is one of the most important digital marketing trends that has lasted a few years and continues to be strong in 2023. Most businesses use video as a marketing tool, and many social media platforms are now video-based, which means you've got to be in front of a camera to reach your desired audience.
3. Use the metaverse to offer virtual online experiences
Immersive technology can give you a huge step forward. Imagine potential customers immersing themselves in a virtual environment where they can utilize your products and services. This can be an incredible selling point for your company. Utilizing the metaverse to offer these experiences with your products helps your audience understand what they can expect from you and from the products and services offered. Will you put the virtual world to use to help your customers learn more about your company and what you offer?
4. Put omnichannel marketing to work
Omnichannel marketing is often thought of as multi-channel marketing, but that's not the case. Typically, multi-channel marketing requires you produce separate content for every platform. With omnichannel marketing, you can track your customer interactions across various channels without losing the context of your content. This also brings a continuous story to your audience, which helps them understand what your company offers. You don't have to produce the same content across every channel, but each platform should have a piece of the story. Omnichannel marketing is one of the most important digital marketing trends you can employ for your business.
5. Short-form vertical videos truly grab attention
With more social media platforms than ever using video-based content, you'll want to offer some short-form vertical videos to make it much easier for your audience to consume your content. There's nothing wrong with a long how-to video on YouTube, but TikTok, Instagram Reels, and YouTube Shorts all require much shorter content length. With these videos, you have to get to the point and get your message across quickly.
6. Have you tried podcast marketing?
Most podcasts cater to niche audiences, which means you've already got a ready-made customer base when you find spots on the podcasts. These specialized audiences have an interest in your products, which should make it an easy sell and a no-brainer for your marketing team. Whether you start a podcast to bring in an audience or find one that already covers your industry, this is one of the fastest-growing digital marketing trends and one you should put to good use.
7. Value-oriented content is extremely important
If your content sounds like a used-car salesperson yelling at you through the television, it's going to fail. Instead, offer content that brings some value to your customer base. One way to do this is to handle their pain points. These are issues customers have that could be fixed with your products or services. When you answer questions and solve problems for your customers, you're bringing value to their lives that can be made better with the products and services you offer.
8. Are your employees pushing your business?
Do your employees feel empowered to promote your company and the products that you sell? Are they sharing your advertising efforts in their social media feeds or leaving that to your marketing teams? Employee advocacy has proven to have incredible results, bringing more customers to your business because they're connected to your employees and trust them. You need to find ways to help your employees feel like part of the team and empowered to promote your company through their social media posts. This is one of the most impactful digital marketing trends taking place right now.
9. Is your content geared toward voice search?
More online users than ever before simply push the microphone button and ask, "hey Google," followed by a question. This question is their search query. Is your online content at the top of the results page based on these voice searches? This is something you need to address. Voice search means utilizing more long-tail keywords in your content, answering the "people also ask" questions from Google, and using natural language in your keyword terms.
10. Transition away from cookies
Eventually, third-party data won't be allowed, and you'll need to offer cookie-less marketing. Why not start this now and be ahead of the rest of your industry. Until cookies are removed, you can still offer some advertising campaigns that capture this data but have some that don't. This will put you ahead when the time finally arrives. This is one of the most important digital marketing trends coming to the world in the near future. Will you be ready to collect data using only first-party information?
These tend amazing digital marketing trends can put you ahead of the rest of your industry. Are you ready to put them to work for your company?
This post may contain affiliate links. Meaning a commission is given should you decide to make a purchase through these links, at no cost to you. All products shown are researched and tested to give an accurate review for you.