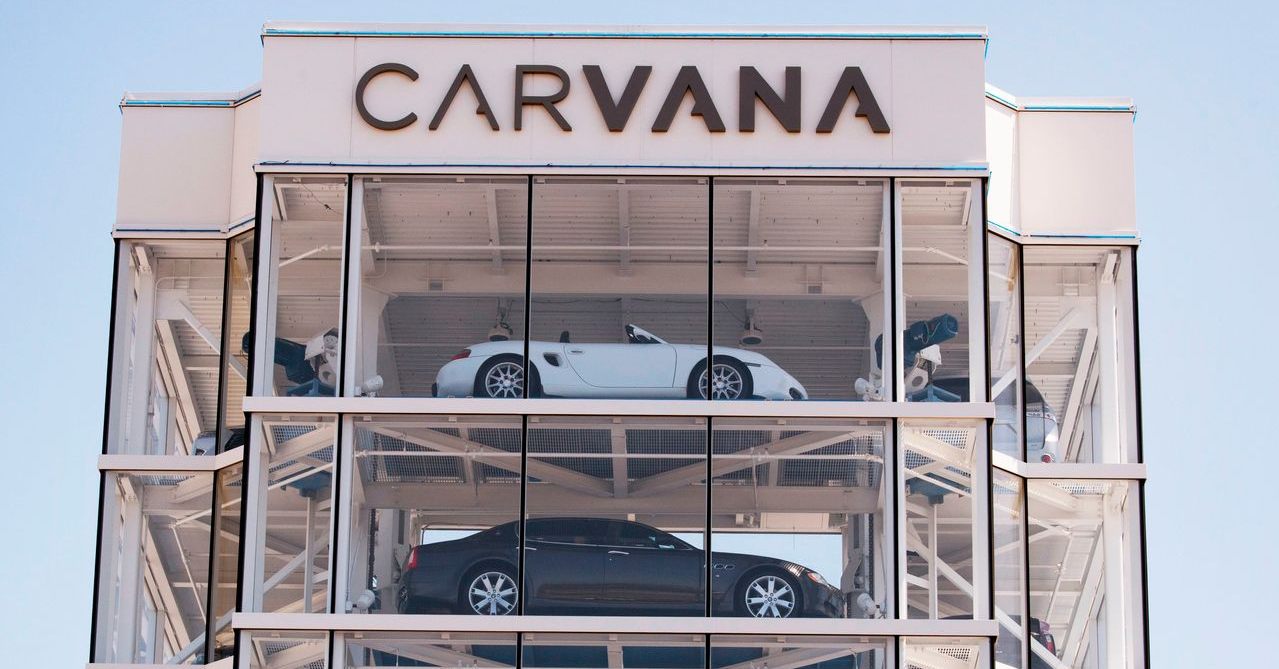 Online car selling site Carvana has become more popular than ever before but is it the right place for you to find your next used car.


The COVID-19 outbreak certainly helped boost the type of business that Carvana offers. The cars this selling site offers are used models that are delivered right to the front door of the buyer; how much easier could it be? This online buying tool allows for easy shopping around, but there are some things you should know.
You Can Have a Car Delivered but You Can't Test Drive It
Carvana will deliver your car to your doorstep within 48 hours of your purchase, which makes it easy for you to know when your car will arrive. Unfortunately, you won't have the opportunity to test drive your car when you buy one. This could leave you with a car that doesn't work the way you want. Thankfully, there is a return process with Carvana that you can use if needed.
The Carvana Stock of Vehicles is Limited
Log onto the website and you'll see the inventory level is around 13,000 cars for sale. Wow, that's a lot of vehicles. You won't find any of your local lots with numbers this high. While it sounds like a lot of cars, when you consider the fact that Carvana is a virtual used car lot for the entire country, you'll realize there aren't as many vehicles as you thought there were.
Pros and Cons of Carvana
Pros
•Car selection is wide –lots of brands and years to choose from
•Car quality seems to be exceptional –Carfax is used to offer the history of each vehicle
•Return policy –seven-day "no questions asked" money-back guarantee
•Vehicles are reconditioned to look new with a wash, wax, shampoo, etc.
•Purchase includes a free oil change
•360-degree photos of the actual vehicle are available for all cars
Cons
•Delivery is free if you live within 75 miles of Atlanta, GA. Otherwise, you're paying up to $1,000 to have the vehicle shipped to your home.
•Prices are a little higher than you might expect. You can find better deals at actual dealers or from private sellers than what you find at Carvana.
Car Delivery Could be Right for You
If you're a busy person who wants to have a no fuss, no muss process of buying a car, using the Carvana app can be the right way to get things done. Pay the delivery fee and secure the vehicle financing to pay for the model you choose and it will show up on the back of a Carvana truck within the next couple of days.


Kicking Tires Is Lost at Carvana
On the other hand, if you are a person that wants to take a test drive, kick the tires, haggle over the price, and physically touch the vehicle you're going to buy, you'll want to see one of your local dealers. This means Carvana isn't for you and won't be where you're looking for your next vehicle.
This post may contain affiliate links. Meaning a commission is given should you decide to make a purchase through these links, at no cost to you. All products shown are researched and tested to give an accurate review for you.