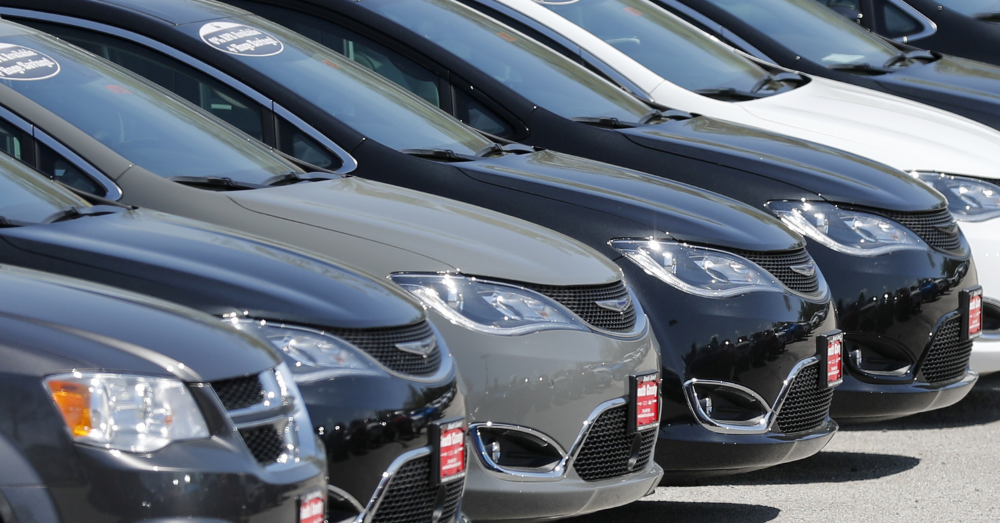 Shopping used cars is a great way to find a quality vehicle at a more affordable price. Thanks to modern manufacturing and design practices, used cars last longer than ever before. Of course, when you're shopping for a pre-owned vehicle, you have a little more work to do to ensure you're getting a great deal.
Here are five things to look for when shopping for used cars:
1. Vehicle History is Important when Shopping Used
It's not always possible to get a full and accurate history of a vehicle from the owner. The person or dealership that is selling the car may not be the original owner, know the full history of the car, or not be completely honest.
By running the vehicle's identification number (VIN) through a service like CARFAX can give you critical information about the vehicle's accident and ownership history, along with details about how it was maintained. Knowing the vehicle's history can help you avoid buying a car that's been mistreated or determine how much the car is really worth.
Luckily, most used car dealerships supply access to a vehicle history report at no extra charge to you.
2. Check The Mileage
According to the U.S. Department of Transportation's Federal Highway Administration, the average person puts in about 13,500 miles each year, although this number can vary a little bit by state and region.
A car with higher mileage is more likely to have extra wear and tear on its various components. You can compare mileage with the kinds of maintenance that's been done to determine if the car is in decent shape or will be ready for significant service in the near future. Cars can handle much higher mileage today than they could in the past, so a car with more miles isn't necessarily a deal-breaker if it is well maintained.
On the flip side of things, a car with too low of mileage can reveal other issues. Many components are meant to be used a certain amount each year. A car that is not used may have radiator issues, dry rot on the tires, or a number of other problems.
3. Rust or Paint Damage when Shopping Used
Used cars are likely to have some scratches, scrapes, or other exterior damages. Make sure to inspect the entire exterior to look for areas damaged by paint or rust. Small areas aren't really problematic, as these can easily be fixed.
If, however, you run into places where the body, frame, or other metal components are totally rusted through, it could be a sign that the vehicle isn't a great purchase.
4. Explore Under The Hood
The engine is probably one of the most important components of your used car purchase. Take a moment to explore under the hood with the engine turned off. Are there any leaky fluids, cracked hoses or belts, corrosion, etc.? Take a look at the oil and transmission dipsticks to make sure these fluids are in good order.
Start the engine and listen for anything that sounds out of place. Do belts squeal? Does the engine have trouble getting going?
Keep in mind that a basic inspection may not tell the entire story of the powertrain. It's always worth having a trusted mechanic go over a pre-owned vehicle before you buy it. While this inspection may cost a few dollars, it could save you from making a poor purchase.
5. Working Technology
You might be attracted to a certain used car because it offers Bluetooth radio, a power sunroof, or some awesome driver-assist features. Make sure you test all of these features before you buy, especially things like heat and AC.
If you're not sure how a particular feature is supposed to function, just ask. Dealerships that help people find great used cars are happy to show off a particular feature, so long as it functions properly.
Deal breakers Are Up To You When it Comes to Shopping Used
While there are plenty of elements worth inspection on your next potential used car purchase, it's up to you to decide which issues are actual problems. There may be some items that are easily fixed or not important for you to walk away. On the other hand, you might find issues that make the overall purchase a bad deal or a safety issue.
It's never a bad idea to get an independent inspection to identify anything you couldn't find on your own. You can also discuss service contracts and warranties with the dealership, just to be safe. By taking a few minutes to look over a vehicle, you can either confirm your interest or save yourself from a big mistake.
This post may contain affiliate links. Meaning a commission is given should you decide to make a purchase through these links, at no cost to you. All products shown are researched and tested to give an accurate review for you.