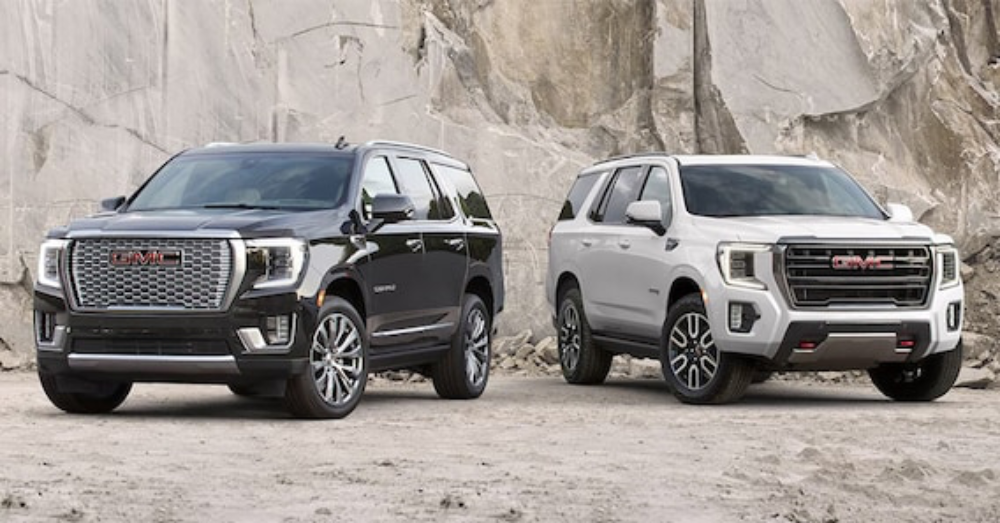 It went big, went home, and is going big again. The GMC Acadia gives new meaning to the phrase "go big or go home," with the latest model coming for 2024. This new model was spied recently by the GM Authority team showing a longer wheelbase than the current version. This new model brings the question of why the Acadia needs to be larger than before? The current version is smaller than the first generation but was too close to the Yukon full-size SUV. When it arrived in 2017, the smaller, midsize version of the Acadia set the bar for the class.
What Causes This Change to a Larger Size?
The testing model shows that the newest version of the Acadia will be bigger than the current version but not as large as the Yukon. In fact, it won't reach back to the previous size of the first-generation model of this SUV, but it does add more length and width to give you more room for the third row in the rear. This has been one of the drawbacks of the Acadia in the second generation. Ever since the Hyundai Palisade and Kia Telluride arrived in the market, the lack of rear passenger and cargo room in the Acadia have caused questions about this GMC SUV.
Smaller SUVs Share the Platform with the Acadia
The 2024 version of the GMC Acadia will use the VSS-F platform, which is extremely flexible. This is the platform used for the Buick Encore GX and Chevrolet Trailblazer. These other two models are much smaller than the current Acadia and certainly smaller than the new model. This particular platform gives us a transverse-engine FWD layout that should be the basic offering for the third generation of this midsize GMC SUV.
Expected Power for the New Acadia
The next version of the Acadia SUV will likely use a traditional 3.6-liter V6 engine mated to the GM nine-speed automatic transmission. This layout is standard for FWD models of this SUV, with AWD as an option offered. There could also be a 2.0-liter turbocharged four-cylinder engine available for the SUV. We don't yet know if the Acadia will become an SUV that uses an EV layout or a hybrid powertrain when the latest version arrives. With the movement toward electric models in the market, it shouldn't come as any surprise if this SUV adopts an EV system in the future.
Can You Find a Great Deal on this GMC SUV?
If you don't want to wait until the 2024 model arrives and want a great deal, there's certainly one way to go. You could visit your local GMC dealer and ask about the used GMC Acadia models for sale at their location. Look back to the 2020 version, and you'll find a vehicle that offers you an impressive package of features and the modern technology you want during your drive. Let's see what this SUV has for you.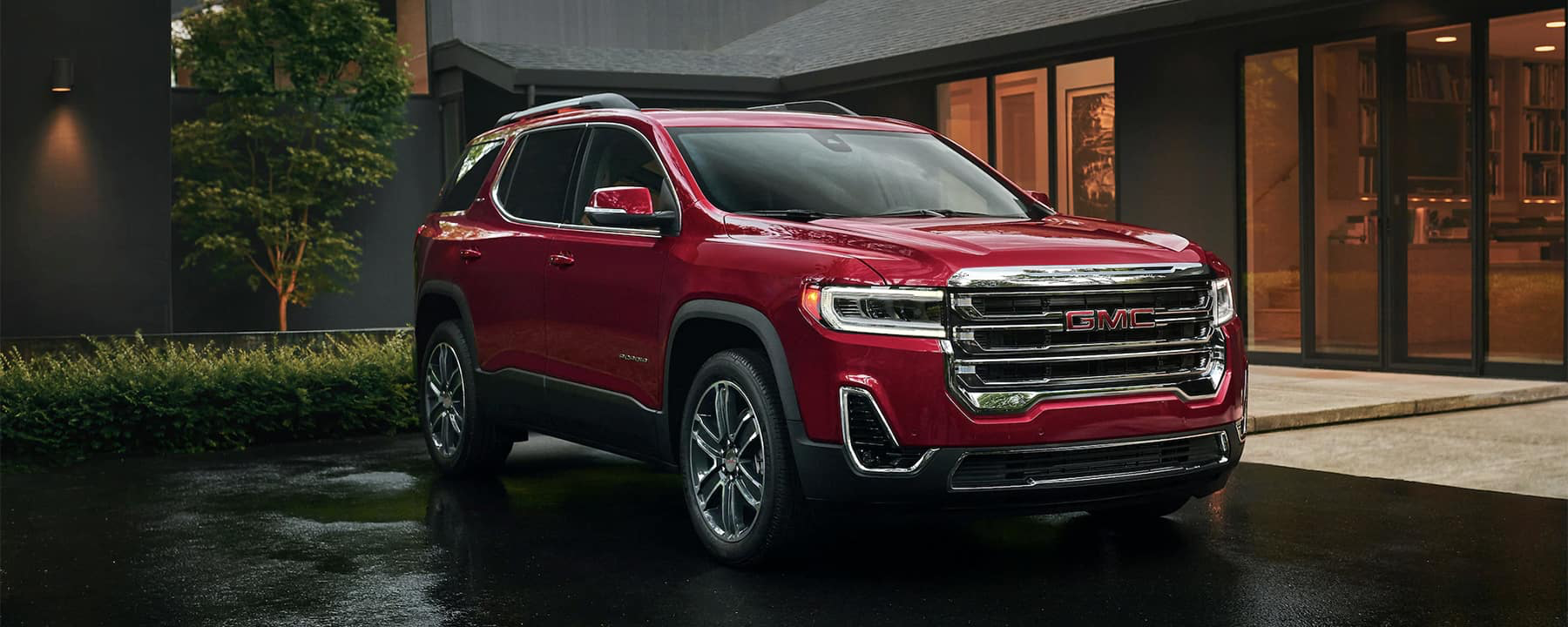 Pros and Cons of the Used GMC Acadia for Sale
Pros
Distinctly urban styling
Extensive array of safety equipment
Excellent infotainment system
Wide range of seating and powertrain options
Cons
Towing lags behind other models in this class
No hybrid model
Seven passenger seating limit
Some safety features not offered on lower trims
Enjoy the Drive Offered in the Acadia
If you choose the 2020 version of the GMC Acadia, you'll have a vehicle that gives you a nimble package and driving qualities that work well for you. This SUV has a rigid platform and an impressive suspension to improve your drive. You'll find a new AT4 model that is ideal for off-road driving. Suppose you want a luxurious version of this SUV. In that case, you'll want to find the Denali trim, which comes with Continuously Variable Ride Control that adjusts the individual shocks to keep your ride smooth and comfortable.
Several Trims to Give You a Great Drive
When shopping for the right used GMC Acadia for sale, you'll find seven trims were part of the 2020 model year. These trims are SL, SLE-1, SLE-2, SLT-1, SLT-2, AT4, and Denali. Fewer items are available to you in the lower trims, but the top trims offer packages that can come close to luxury driving levels for your time on the road. If you're looking for an excellent safety package, look to the Driver Alert Packages for everything you need.
Driver Alert Package I
Side Blind Zone Alert
Lane Change Alert
Rear Cross-Traffic Alert
Rear Park Assist
Driver Alert Package II
Items form the first package plus
Pedestrian Detection
Forward Collision Alert with Low-Speed Automatic Braking
Of course, because you're buying a used model, one or both of these packages could be on your SUV to give you the safety and alerts you'll enjoy during your drive.


Which Powertrain Will You Find?
The used GMC Acadia for sale that you're after has one of three powertrains, all three of which use a nine-speed automatic transmission for your driving experience. The base engine found is a 2.5-liter four-cylinder model that delivers 194 horsepower and 190 lb.-ft. of torque. This powertrain offers a meek 1,000 pounds of towing but does have 21 city/27 hwy mpg in FWD models and 21 city/25 hwy mpg in AWD versions.
The second of the three engines is a 2.0-liter turbocharged four-cylinder model. This engine delivers 230 horsepower and 258 lb.-ft. of torque. You'll enjoy 21 city/28 hwy mpg in FWD models and 21 city/27 hwy mpg when you have AWD.
At the top of the power list, you'll find a 3.6-liter V6 engine. This model gives you 310 horsepower and 271 lb.-ft. of torque. If you select this powertrain in AWD, you'll have 4,000 pounds of towing capacity. The fuel economy reaches 19 city/27 hwy mpg in FWD models and 18 city/25 hwy mpg in AWD versions.
The Right Drive While You Wait
If you're waiting for the next generation of the Acadia, you can enjoy driving a used GMC Acadia for sale at your local dealer. Take one of the 2020 models out for a test drive today.
This post may contain affiliate links. Meaning a commission is given should you decide to make a purchase through these links, at no cost to you. All products shown are researched and tested to give an accurate review for you.