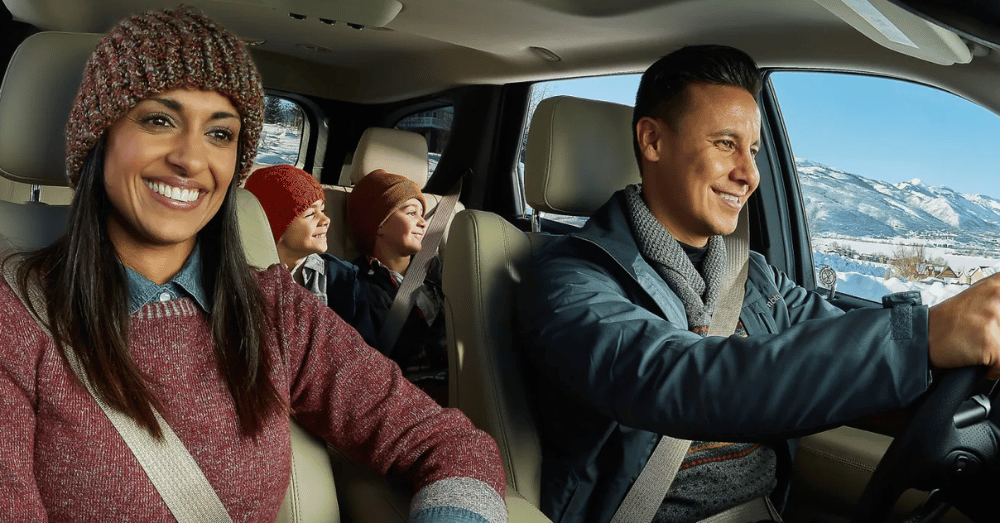 Are you shopping for family-friendly SUVs, hoping to find your perfect one? With today's automotive landscape, it's never been easier to get behind the wheel of an SUV you and your whole family will love!
These SUVs Tackle Everyday Routines and Big Adventures
Let's face it: when you've got school, work, extra-curricular activities, plus weekly chores like grocery shopping, you need an SUV that's a workhorse. But it should also be versatile and capable enough to handle family road trips and other adventures. Read on to discover our top five favorite family-friendly SUVs and find the perfect fit for your everyday adventures.
1. Honda CR-V
This compact SUV is well-loved by families who demand comfort, safety, and versatility. It's one of the most affordable compact SUVs you'll find, thanks to its stellar dependability track. There are several trims available, allowing you to find the right fit for your family's needs. A 1.5 L turbocharged 4-cylinder engine powers the latest models, and you can enjoy impressive fuel efficiency with an EPA estimate of 28/34 MPG in the city and highway. A comprehensive safety suite, updated tech, and modern styling are some of the other great features you'll find with the Honda CR-V.
2. Hyundai Palisade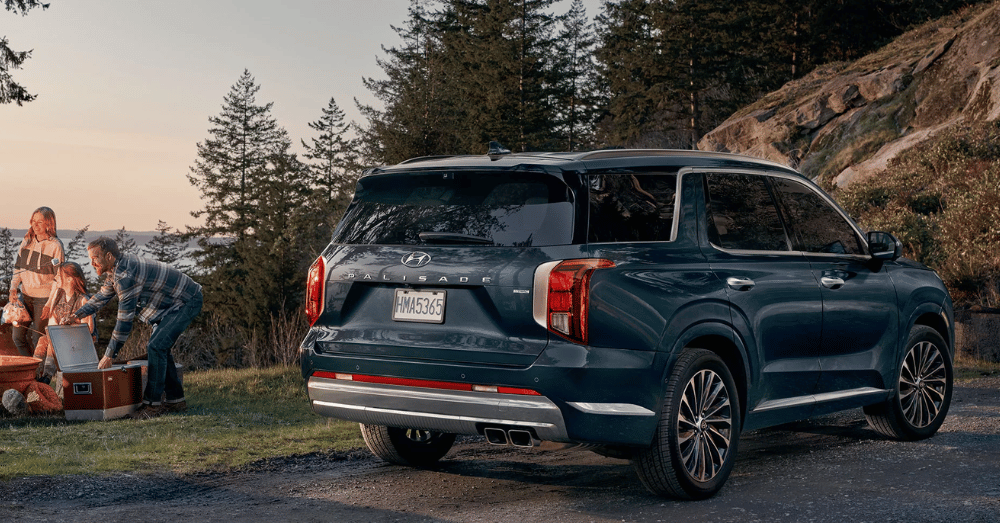 The Hyundai Palisade is one of the most comfortable third-row midsize SUVs available and can comfortably seat 7 to 8 passengers, depending on the trim you opt for. Hyundai delivers on all fronts with this beautifully designed SUV. You'll find a spacious cabin, the latest tech, and a comprehensive standard safety suite. Smartphone connectivity also comes standard, and you'll have the option to bump up your tech and safety features with available factory options.
The latest models are powered by a 3.8 L V6 that puts out 291 horsepower, all while delivering respectable fuel economy. Not to mention, the Hyundai Palisade stands out as one of the best family SUVs thanks to its class-leading warranty. New models enjoy 5 years/ 60,000 miles basic coverage and 10 years/100,000-mile powertrain coverage.
3. Honda Pilot
This next three-row midsize SUV does a stellar job offering dependable power, comfort, and tech integration. The Honda Pilot boasts a beautiful design that has come a long way from its previous generations. Plenty of space for all your passengers and cargo makes this the ideal family SUV.
The latest models undergo a total redesign, complete with a rugged exterior and modern cabin. You'll find several trims to shop from, including the Pilot Elite, which touts premium appointments and upgraded features.
4. Kia Telluride
The Kia Telluride is recognized for its impressive drive and handling, exceptional comfort, and luxury appointments. With 10 trims to choose from, there's a Kia Telluride for virtually every family. Lower trims are affordably priced, while mid and higher-level trims offer upgraded tech, improved safety features, and luxury features and add-ons.
Exceptional resale value, respectable fuel economy, and plenty of room for passengers and cargo make the Telluride a great choice for all families.
5. Toyota Highlander
The Toyota Highlander is the third-row midsize SUV that meets and exceeds all driver expectations, as most Toyota models would. The Highlander offers a spacious cabin, great tech features, and one of the highest safety ratings around. Several trim offerings allow you to narrow down a model that will serve your lifestyle.
Base models keep it affordable and simple, while the higher-level Limited and Platinum trims introduce luxury appointments like leather seating, upgraded tech, and optional factory upgrades like improved suspension or body enhancements.
These SUVs are Perfect for Busy Families of All Sizes
With so many great models to choose from, including beloved favorites like the Hyundai Palisade or Kia Telluride, you are sure to find the perfect SUV, no matter your family's unique needs. Visit your local dealer to test drive these great models and more.
This post may contain affiliate links. Meaning a commission is given should you decide to make a purchase through these links, at no cost to you. All products shown are researched and tested to give an accurate review for you.