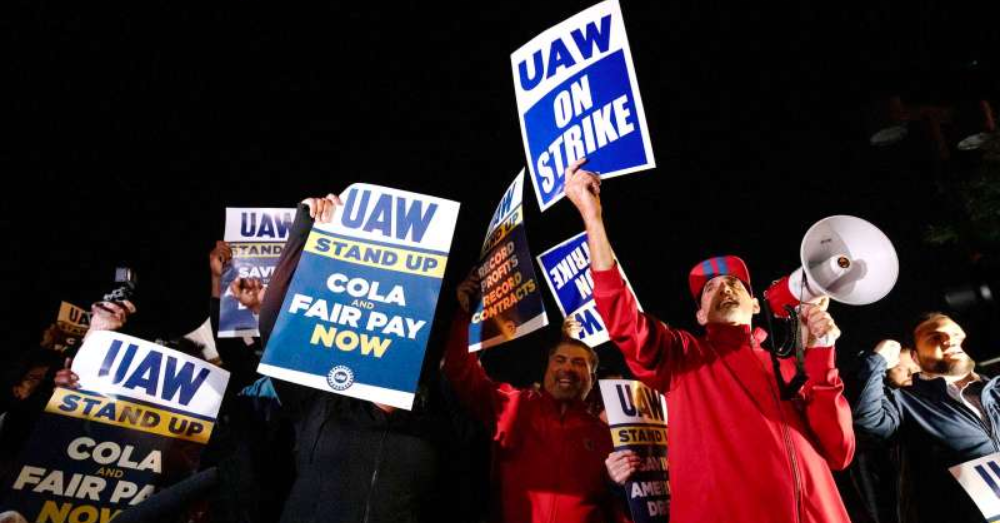 The ongoing strike by the United Auto Workers union is causing widespread ripples across the auto industry. With thousands of workers walking picket lines at key Ford, GM, and Stellantis factories, Ford dealer locations nationwide are bracing for potential inventory shortages if the strike continues. With popular models like the bestselling F-150 pickup already in tight supply, many Ford dealers could soon be staring at empty lots and frustrated customers.
Production Disruptions
The UAW strike threatens to completely halt production of several in-demand pickup trucks and SUVs that are vital profit drivers for Ford. If fresh stock isn't built and delivered to showrooms in a timely manner, dealers will start missing out on sales of hot sellers like the Ford Explorer along with the upcoming 2023 F-150 Lightning electric pickup. Used vehicle inventories may also gradually dwindle over time as customer trade-ins dry up with no new inventory coming in. For now, most Ford dealerships still have a decent selection and options thanks to previously stockpiled inventory. At the same time, the production slowdowns during the COVID-19 pandemic reduced inventory across the country. The number of available vehicles at your local Ford dealer may be higher than they were two years ago, but they aren't back at pre-pandemic numbers. The longer the strike persists, the more severe the shortages could become, which could lead to higher prices as demand rises.
Depleting Inventory
Some panicked Ford dealerships are even considering rolling out very aggressive discounts and promotions to clear out existing new car inventory before it completely disappears. However, this risky slash-and-burn strategy could easily backfire by conditioning buyers to only shop when they see steep deals instead of waiting for the right vehicle to become available. If the strike unexpectedly ends soon, over-discounting may unnecessarily harm profits on incoming new arrivals. Ford dealers are walking a fine line between moving current metal now and protecting future profit margins later.
Softening Demand
Rising interest rates also complicate matters for Ford and its customers. Even loyal Ford families may balk at large monthly car payments on new vehicles and decide to look at other, less expensive brands instead. For a Ford dealer, thinner profit margins from excessive discounts coupled with less buyer foot traffic could significantly impact the bottom line. Right now, Ford dealer leadership teams across the country are closely monitoring strike developments and hoping for a swift resolution.
Ongoing Uncertainty at Your Ford Dealer
Ford dealers are navigating tremendously challenging conditions thanks to the lingering UAW strike. Looming inventory shortfalls, hesitant buyers, and tricky discount dilemmas will test these dealers over the coming weeks. With smart planning, clear communications, and a bit of luck, most Ford dealers can minimize business disruptions until factory operations eventually return to normal. But there is no question the entire auto industry needs this strike to end immediately, especially the thousands of anxious Ford dealers with empty lots and purchase-ready shoppers.
This post may contain affiliate links. Meaning a commission is given should you decide to make a purchase through these links, at no cost to you. All products shown are researched and tested to give an accurate review for you.