Even though every Ford Mustang comes off of the assembly line as a perfect example of modern engineering, there are still a number of modifications you can make to personalize your muscle car. There's absolutely nothing wrong with a stock Ford Mustang, but why not add some customized fun to your rig?
Upgrading Your Mustang: DIY or Get Professional Help?
While some modifications can be completed by anyone with a few tools and an adventurous spirit, many upgrades should only be performed by a skilled technician.
Here are the top five modifications you should consider for your Ford Mustang:
Add a Supercharger Kit
One of the most common upgrades to the Ford Mustang involves adding a supercharger kit. While there are tons of supercharger options, options from Whipple Superchargers, Procharger, Paxton, and Vortech seem to be the most popular. Adding one of these kids helps increase your powertrain's performance numbers. The supercharger's impeller uses the belt drive from your engine to ultimately increase your powerband's power output.
Suspension Upgrades
If you'd like to up the thrill factor of taking on sharp curves, consider updating your Mustang's suspension. If you lower this ride, it will not only look more aggressive and sporty, but it will also offer exceptional handling. Any upgrade to your Ford's performance perfectly ties together with a lower and sportier suspension upgrade.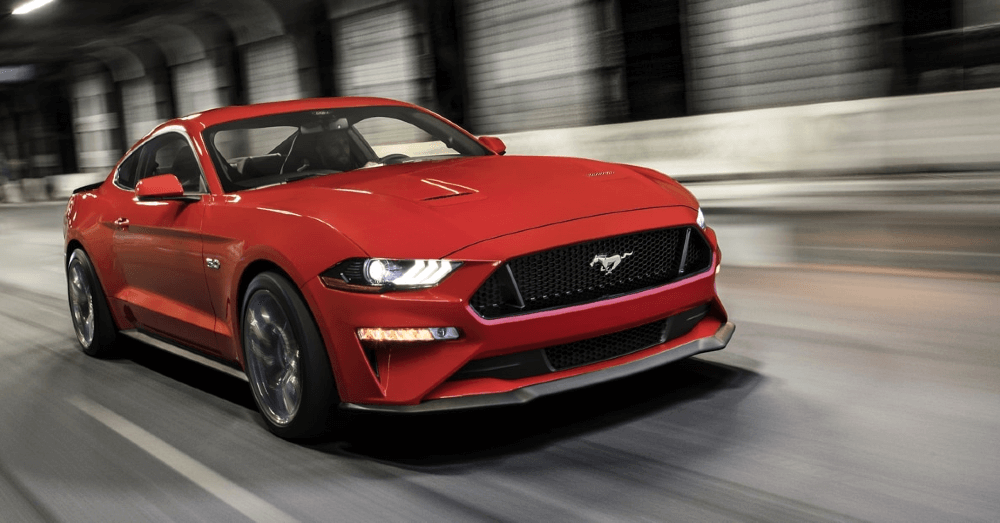 Enhanced Brakes
Sure, the brakes that come with the Ford Mustang do a fantastic job, but why not change the way your car handles the street with upgraded brakes? You'll especially want to enhance your braking system if you perform any modifications that will increase your Mustang's power. If you improve your power output but don't upgrade your brakes, you aren't getting the most out of your Mustang. Find a good brake kit that can withstand high friction and heat.
Bring the Noise with a New Exhaust
One of the best parts about driving a powerhouse like the Mustang is listening to the engine roar. With an upgraded exhaust, you can amplify that and improve that rumble. Not only does upgrading your exhaust system give you a ferocious roar, but it can also help improve your car's performance. Go with a performance exhaust system that gets rid of gasses faster, which allows the engine to burn fuel faster to produce more power.
Updated Cold-Air Intake
Most Mustangs have a somewhat restrictive airbox, which can reduce the engine's true potential. It's time to remove the airbox and replace it with a cold-air intake which allows cooler and denser air into the engine at a higher rate. The result is more horsepower from your powertrain. Some cold air intakes require fine-tuning, which could be overwhelming for a first-time installer. Luckily, there are also plenty of no-tune intakes that can do the job.
How Will You Customize Your Mustang?
From decals and lighting to superchargers and exhaust systems, there are hundreds of ways to customize your Ford Mustang. Set your budget and let your imagination run wild.
This post may contain affiliate links. Meaning a commission is given should you decide to make a purchase through these links, at no cost to you. All products shown are researched and tested to give an accurate review for you.