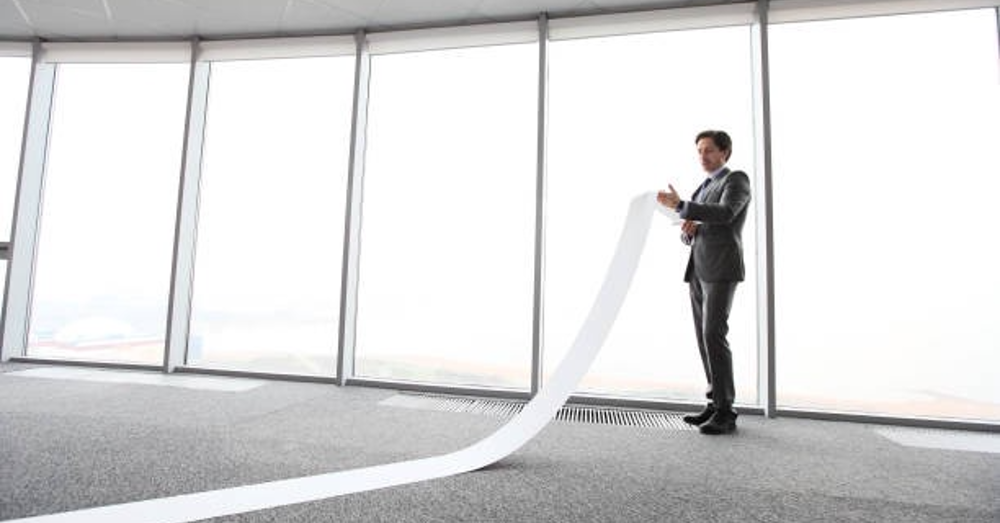 When you want to rank higher on Search Engine Results Pages(SERPs), you need to include long-form content in your marketing strategy.
It takes longer to create, there's a lot more research involved, but when you offer your audience content that is truly authoritative, you are giving them a link that can be their one-stop spot to find the information they need. It's possible your content could be used as a reference for use in their research or for the purchase they intend to make. Let's take a look at what this content requires.
How Long is the Right Length?
On average, the word count you should build for content that is going to build the ranking you want should be around 2,000 words. Of course, you can have content that's much longer, such as a 15,000-word eBook, or you could offer content that's slightly shorter. The length of the content is going to be dependent upon the subject matter. You might not have as long of an article for the right product to buy versus how to invest your money and what the expected outcome should be.
What Makes This Content Rank Highly
The authoritative nature of long-form content allows your content to rank higher on SERPs, which means you need to reference peer content, include statistics, and add tables in the blog post. Keep the content data-driven and avoid offering an opinion when writing this type of content. This will allow your blog to become a reference source of information rather than being a blog that is visited to find the opinion of one group of writers that contribute to the niche of your blog. It will take a lot longer to complete content filled with data, but it could be worth it to bring higher rankings to your posts.
Some popular types of long-form content include:
How to guides
Ultimate guides
Tutorials
Resource lists
Industry definitions
Case studies
While you can create this type of content with just about any subject matter, you can see the premise for using and creating content that is data-driven is to educate your audience and provide them with information that can assist them in making the best decision. The entire point of this content is to serve the audience with more depth and detail than what is offered in shorter content pages that are filled with keywords and very little information.
How can This Content Benefit Your Company?
The goal with any content is to bring that page to the top of the SERPs. The less your company has to spend to make this happen, the better. In fact, if your organic content can rank at the top of the page, just below the paid for locations, you've got a piece of content that is carrying the load for your digital marketing strategy. Being on the first page is where you want to be, and you can be there with these benefits.
Benefits of Long-Form Content
Better Brand Authority
The insightful and comprehensive nature of this content implies authority and allows you to show leadership and expertise in the area you're covering. If your content consistently delivers the authority you want to show, your readers will trust you and your brand.
Improved On-Site Engagement
This type of content is laden with information that's broken down to break up the written part of the blog. This means your content includes charts, graphs, images, examples, and videos that allow users to see a visual explanation of what's being written.
Readers Will Share Your Content
If your long-form content contains information that readers find useful or informative, they are likely to share it. Happy readers will spread your message and let others know they should read what you have to offer. This is a great way for your content to reach more viewers with minimal effort from your company.
You'll Use and Attract More Links
When you add links to your content, you use authoritative and informative blogs that enhance your information. The same will be true of other websites when they see your content filled with data and information that can be shared with their readers. The more links you get, the higher Google will rank your pages.
Organic Rankings Will Soar
The time and effort you put into creating long-form content will be worth the trouble when Google brings your content to the top of the SERPs. This type of content makes sense for SEO practices and will give you the rankings you want without the need to spend any money to get there.
Increase Your Conversion Rates
The purpose of your digital marketing strategy is to increase sales of your products and services. Even if that service is raising money for a charity, you want to bring in as much as you can. Longer content has been proven to increase conversion rates by as much as thirty percent compared to content that was much shorter. Isn't that worth the extra time and effort?
Turn your Content into a Lead Generation Tool
With more words on the page, your long-form content can be turned into a lead generation tool. There are more places on the page for you to add call-to-action verbiage to entice readers to dig deeper, create a lead for your company, and eventually turn that lead into a conversion.
You can Repurpose Your Longer Content
A written blog that is long and filled with data might be the starting point for several other content pieces that you create. You could have a podcast around topics in your blogs, create a webinar on the subject, or offer snippets of the longer content to give pieces of information to your audience.
Let Long-Form Content Work for You
Once you see your blog posts reach the top of the SERPs on Google, you'll realize just how important longer content can be for your website. Take the time on the front end to create content that will rank higher and bring you more conversions than ever before.
This post may contain affiliate links. Meaning a commission is given should you decide to make a purchase through these links, at no cost to you. All products shown are researched and tested to give an accurate review for you.