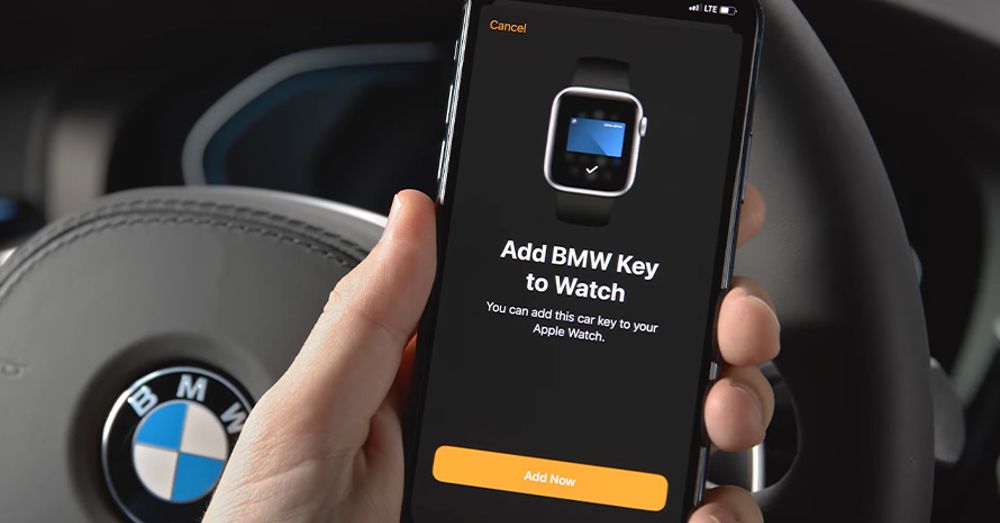 BMW takes the digital key further than any other automaker. A recent update allows more BMW owners to enjoy using their phones as keys.
When BMW debuted its Digital Key Plus feature, the use was limited to only iPhone owners. This left everyone else out of the mix and without the ability to utilize their phone as a key for their new BMW vehicles. At the time, BMW promised to upgrade the feature to allow Android phones to also utilize this feature. Recently, BMW has made good on that promise and added this tech for more phones and more BMW owners.
What does this BMW feature enable?
Similar to other phone as the key features, this BMW feature allows owners to lock and unlock their cars remotely using their iPhones or Apple Watches. Unfortunately, this meant Android users had to wait until now to be able to enjoy this feature. The convenience of using a phone to unlock car doors is one that many enjoy and expect, especially in high-end luxury vehicles. Now, many Android owners will enjoy these same benefits when operating their BMW vehicle, but there are some limitations that you should understand about this new feature.
Which Android users can enjoy this BMW feature?
In order for the BMW digital key feature to function, an Android user must have a relatively new phone. The new update allows for select Samsun and Google Pixel devices running Android 13 or later with the support of ultra-wideband functionality to connect and engage with this feature. This means this feature works on the Galaxy S23+, S23 Ultra, S22+, S22 Ultra, S21+, S21 Ultra, Z Fold 4, Z Fold 3, Note 20 Ultra, Pixel 7 Pro, and Pixel 6 Pro. This should cover many of the newer phone users. Those Android phone users that have older phones might consider upgrading their devices to add this functionality.
Which BMW vehicles allow this new feature?
The phones that can enable this digital key feature are limited, but so are the vehicles. Only BMW models made in November 2022 and beyond have access to this feature and offer the compatibility desired. BMW is working on a future software update to bring this same compatibility to older vehicle models, but right now, it's only those vehicles produced in the past five months. This could be a limiting feature that might still leave some Android users without this new tech.
Is there a high risk of the feature being jammed or hacked?
The precision of UWB ensures that the risks of this new BMW digital key feature being hacked are extremely small. This should make it safe to replace your traditional keys with these new digital versions that are accessed using your phone. That being said, it's not time to toss out the old key fob just yet. If you experience issues with this phone as a key feature, you'll want to utilize the traditional fob to open the car doors or lock them when you arrive.
How does Digital Key Plus work?
The Digital Key Plus feature can act as a replacement for the traditional key fob. You program it to function the way you want. This includes setting it up to unlock the vehicle as you approach or lock it when you walk away. The system detects your phone is in the area and will operate as desired. These programmable features mean you won't have to worry whether or not you've locked your BMW at night after bringing a load of groceries into the house. This is an extremely convenient feature of your luxury vehicle.
How many people can share this feature?
BMW makes it possible for up to six different phones to be programmed as digital keys for these vehicles. This makes it possible for you to allow the whole family to have keys to the BMW without looking for keys or passing them around. Unfortunately, this won't change the need for house keys, but at least everyone will have a key to the Beemer to take it for a drive when desired.
BMW has upgraded its digital key technology to enable Android users to access this feature that was previously only available for iPhone users. Could this added feature be a reason for you to choose a new BMW? Will you allow other family members access to your BMW phone key feature or keep it to yourself? This upgrade could trickle down to older BMW models, giving more drivers access to this impressive technology.
This post may contain affiliate links. Meaning a commission is given should you decide to make a purchase through these links, at no cost to you. All products shown are researched and tested to give an accurate review for you.